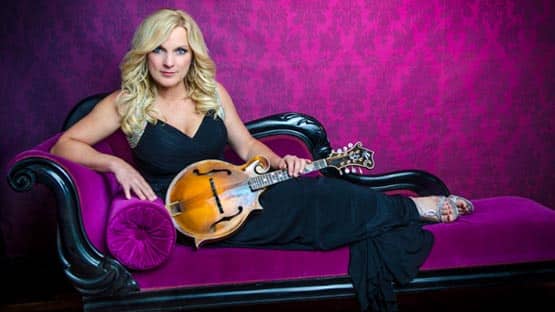 The Gathering in the Gap Music Festival at the Southwest Virginia Museum Historical State Park in Big Stone Gap returns this year on Memorial Day Weekend with festivities on Saturday, May 27, on the park's grounds.
This year's festival coincides with the park's 75th anniversary.
Gathering in the Gap offers performances by Grammy award-winning artist Rhonda Vincent, who was crowned the New Queen of Bluegrass by the Wall Street Journal and recently won IBMA Female Vocalist of the Year.
Also featured on the main stage are well-known cellist, pianist and composer Dave Eggar – and the Stillhouse Junkies, the IBMA Momentum Band of the Year.
In addition to the main stage performances, Gathering in the Gap will include:
a dedication ceremony for the Southwest Virginia Walk of Fame
a songwriting competition
musical competitions
music jams
a book signing with New York Times bestselling author Adriana Trigiani
a children's area
the Gathering place beer and wine garden
antique, food and craft vendors
the Stitch in Time Quilt Show
special 75th-anniversary exhibit
Aside from the evening concert, there is no fee to attend the festival. For this day, the museum will also be open at no charge.
Tickets are required to attend the Adriana Trigiani book signing. There is no charge for the tickets but a limited number will be available online.
General admission to the event is $20 per person. Advance tickets are $18 per person.
The Southwest Virginia Museum Historical State Park is located at 10 West 1st Street North in Big Stone Gap.
For additional information about Gathering in the Gap and to purchase festival tickets, go to gatheringinthegap.org.