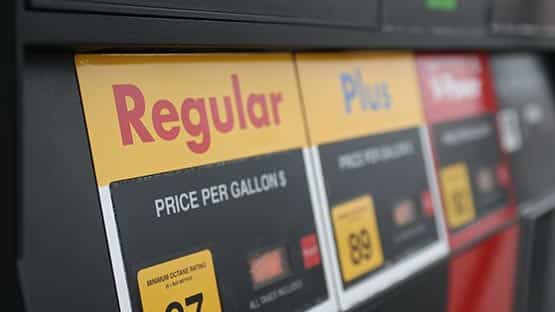 The gas price yo-yo is trending back down this week, with gas prices nationally down 4.3 cents per gallon since last Monday, to $3.33 a gallon, according to GasBuddy.
That price point is down 17.6 cents per gallon from a month ago.
The average in Virginia is down 8.3 cents per gallon over the last week, to $3.12 a gallon.
The national average price of diesel has fallen 7.7 cents in the last week and stands at $4.38 per gallon.
The decreases are a function of futures traders still worried about the recession that economists have been telling us is coming for the past 18 months.
"The national average has resumed its decline after a pause last week as oil and wholesale gasoline prices fell on worrisome inflation figures showing the Fed likely to ramp up rates to slow inflation," said Patrick De Haan, head of petroleum analysis at GasBuddy.
The trend for the near future: "Tradition tells us to expect prices to move up eventually," De Haan said, "but that could be at least be partially offset by inflationary data that continues to be hotter than expected, leading to anxiety that the Fed will boost interest rates and cooling the economy and oil demand considerably."
GasBuddy data is accessible at prices.GasBuddy.com.