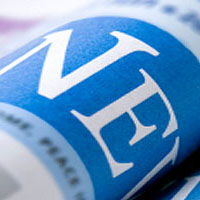 1994 saw the release of the first ever PlayStation console and 2001 saw Xbox consoles released onto the market. Since then we have seen several generations of each console and they are now commonly found in households around the world. While playing video games on consoles is still popular with seasoned gamers, the way we play is changing rapidly and the industry is monitoring this.
Recently Aaron Greenberg, head of Xbox games marketing, indicated that gaming consoles could soon be a thing of the past. With more people opting to play on their phones and technology advancing all the time, the future of consoles is in doubt. We've looked at the three most popular ways to game at the minute, but these could soon be a thing of the past.
PC Gaming
Playing video games on a PC has been popular for many years. These powerful machines give gamers the opportunity for quick gameplay with fantastic graphics. You can play games online on a PC such as World of Warcraft or by inserting a disk and downloading the game. You can also play games like Diamond Mind Online, which can take your love of sports to the next level.  In this instance, you can play the best baseball simulator in the world and play against other team owners, all for free! While desktop computers are still popular with consumers, many opt for transportable laptops or notebooks. Devices such as Apple's MacBook no longer come with disk capabilities so games being played in this way are declining, making way for downloadable and online games.
Consoles
There are many different types of consoles available on the market for gamers, some require a television to play such as the Sony PlayStation and Microsoft's Xbox but others are handheld, transportable devices such as the Nintendo DS. Games are usually made to be played on consoles rather than a PC so the graphics and gameplay should be better for consumers on these devices. Consoles can be pricey though, with an Xbox One costing over $200, and the new Xbox and PlayStation devices set to cost at least double this.  They are a popular choice for thousands of people though.
Smartphone
You can now play brilliant games on your smartphone. Whether you have an android or iOS device, their app stores are full to the brim with a variety of games. Some come at a cost and some you can download for free. Smartphones are becoming better and better each year. With the incredible screens on both the Samsung Galaxy S7 and iPhone 7, which have been released this year, gaming on your smartphone is now a great rival to the console.
Consumers still love to game on their consoles but with free games available on smartphone app stores, people are looking elsewhere for their gaming needs. Console creators are alert to the changes in trends, as seen when Sony released the PSP (PlayStation Portable) at the time when portable gaming was popular within the gaming community. Advancements in technology also allow companies like Sony and Microsoft to think outside of the box when designing new devices for gaming. Graphics are now better than ever on any device and so this allows for incredible gaming even on the smallest of screens.