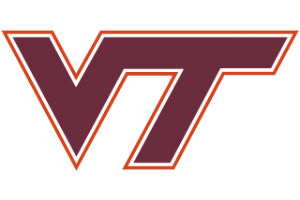 The Virginia Tech Hokies open up their 2022 season under first-year coach Brent Pry when they travel to face Old Dominion on Friday night. It's the season opener for both teams with plenty of important recruits set to be in attendance for both. For Tech, the Hokie faithful hope to see the team find some stability under the former Penn State defensive coordinator as he aim to bring a toughness and belief back to the defense.
Here's what to know:
Where to watch?
The game will air at 7 p.m. on ESPNU.
What to know about Tech
This is a team with a lot of turnover, led by former Marshall QB Grant Wells transferring in and earning the starting quarterback job. The defense has a lot of experience returning and should be the strongest unit early on, especially with Pry leading the charge. The team will look to have a balanced attack, though don't be surprised to see them throw it a bit more with running back Malachi Thomas out due to an injury.
What to know about ODU
This team faced some turmoil in the offseason as offensive coordinator Dave Patenaude resigned on Aug. 12. He's been replaced by Kirk Campbell, who spent the last three years as an offensive analyst at Penn State, where he worked with Pry. They'll know each other's tendencies, which adds to the intrigue of this game. Both are going to want to start with a bang, though Pry's experience likely gives him the early advantage. But Campbell was the interim QB coach in the Nittany Lions' 53-49 win over Memphis in the Cotton Bowl.
Prediction
The Hokies' defense looks promising in week one as Tech start the season with a win: Virginia Tech 35, ODU 10