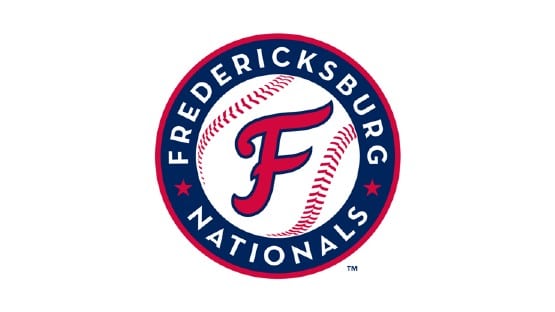 The Fredericksburg Nationals put together a thrilling comeback to take down Columbia, 2-1, on Friday night.
Much like the previous game between the two clubs, this one began as a pitchers' duel. Riley Cornelio and Shane Panzini each breezed through the first two innings, but Columbia got to Cornelio in the third. Levi Usher drew a walk with one gone, then Omar Florentino singled to put runners on the corners. Then, Florentino broke for second base which allowed Usher to score from third base for a 1-0 Fireflies lead.
Cornelio buckled down from there, turning in one of his best outings this season. The right-hander fired five innings of one-run ball, with six strikeouts.
Shane Panzini held the FredNats, the Low-A affiliate of the Washington Nationals, in check until the sixth inning, when Daylen Lile worked a one-out walk. However, Lile was picked off at first on a close play, leading to some disagreement between Fredericksburg Developmental Coach Carmelo Jaime, Manager Jake Lowery, and field umpire Kameron Jones. Ultimately, Jaime and Lowery were ejected from the game.
That lit a fire under the FredNat lineup, as Paul Witt and Brady House ripped back to back singles to put runners on the corners. Sammy Infante then tied the game with an opposite-field single into right. Elijah Green followed with the FredNats fourth straight single, a two-strike laser up the middle to plate House, and give the Nationals a 2-1 edge.
Jose Atencio worked a scoreless seventh inning, before Tyler Yankosky entered in the eighth for Fredericksburg. He breezed through the frame, and came back out in the ninth to attempt a two inning save. After a one out walk, Yankosky induced a tapper back to the mound that he turned into a 1-6-3 double play to end the ballgame. He got the save, as Atencio earned his first win of the year, and Panzini took the loss.
On Saturday night, Bryan Sanchez faces off against David Sandlin in a 6:05 start. The FredNats will be wearing special "Mustache May" jerseys, which will be auctioned off following the game.