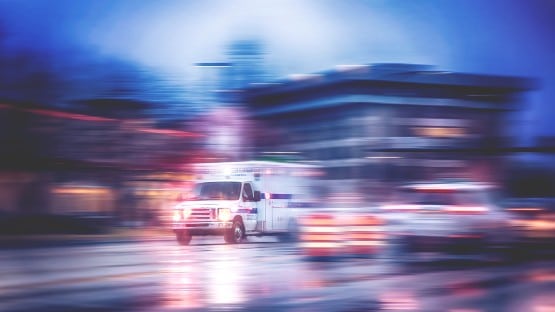 A two-vehicle crash on Route 220 in Franklin County took the life of a Wirtz man on Wednesday.
Robert J. Montgomery, 87, of Wirtz, was killed in the 4:35 p.m. crash, according to Virginia State Police.
Montgomery was pulling out of the Carilion Clinic, crossing the northbound lanes of Route 220, when his vehicle was struck by a 2014 Honda Civic traveling north on Route 220.
Montgomery died at the scene.
A passenger, Carol A. Montgomery, was injured and transported to Roanoke Memorial Hospital.
The Honda was driven by Jeremy W. Quarles, 25, of Roanoke. Quarles was also transported to Roanoke Memorial Hospital for injuries received in the crash.
Speed may have been a factor in the crash. Charges are pending.