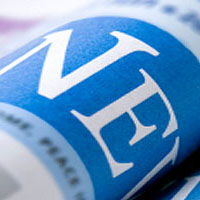 The season of "night driving" has begun as daylight saving time ended this weekend and the clocks were turned back once again.  AAA Mid-Atlantic reminds motorists that while an extra hour of weekend sleep is nice, drowsy driving becomes a significant threat to motorists as their evening commute will take place in darkness.
According to the National Highway Traffic Safety Administration (NHTSA), drowsy driving causes more than 100,000 crashes a year, resulting in 40,000 injuries and 1,550 deaths nationwide.
"Drowsy driving is just as preventable as other dangerous driving habits such as, impaired or distracted driving," said Tammy Arnette, Public Affairs Specialist for AAA Mid-Atlantic.  "Most Americans, 95 percent, believe driving while fatigued is dangerous yet 41 percent admit to doing it anyway.  These are the types of reckless behaviors and perceptions AAA is advocating to change," added Arnette.
Across the country, an estimated 17 percent of fatal crashes, 13 percent of crashes resulting in hospitalization, and seven percent of all crashes requiring a tow involved a drowsy driver, according to a 2010 study by the AAA Foundation for Traffic Safety.
Last year, The Virginia Department of Motor Vehicles (DMV) reported 3,194 crashes on Virginia's roadways as a result of drowsy driving because the motorist either fell asleep or was too fatigued to drive.  Tragically, 24 of those crashes involving drowsy driving ended in death.
Young drivers ages 19-24 were the most likely to admit to drowsy driving, with nearly one third (32.9%) saying they had done so in the previous 30 days, and 23.6 percent saying it had happened more than once.
On January 26, 2008, Nicole Michelle Lee was tragically involved in a fatal accident after the driver fell asleep and hit a tree traveling at the rate of 55 miles per hour.  All five students in the car were Honor Students at Virginia Polytechnic Institute.  Nicole and her college friends were on their way back from a ski trip in West Virginia when the car suddenly left the road.  Nicole, had to be cut out of the wreckage and rushed to multiple hospitals, where she was later pronounced dead.
"Nicole was such an outstanding daughter, sister, student and friend to so many in our community. She was just starting to make an impact at VT, had a promising future and was full of life," said Jennifer Home, Sister of Nichole Michelle Lee.  That all changed in those few seconds and was completely preventable.  Now we, her family and friends, do what we can to make sure that the story of our loss brings a positive message to others. We may never know the impact, but we hope to save families from going through the same devastation."
AAA urges all motorists to stop driving and find a safe place to pull over if experiencing any of the drowsy driving symptoms.  Some warnings signs that may signify drowsiness while driving are:
The inability to recall the last few miles traveled;
Having disconnected or wandering thoughts;
Having difficulty focusing or keeping your eyes open;
Feeling as though your head is very heavy;
Drifting out of your driving lane, perhaps driving on the rumble strips;
Yawning repeatedly;
Accidentally tailgating other vehicles;
Missing traffic signs.
To remain alert and prevent a crash, AAA suggests:
Get plenty of sleep (at least seven hours), especially the night before a long drive;
Drive at times when you are normally awake;
Schedule a break every two hours or every 100 miles;
Avoid heavy foods;
Travel with an alert passenger and take turns driving;
Avoid medications that cause drowsiness or other impairment; and
Consult with a sleep specialist or other medical professional if you have trouble getting enough rest or are chronically fatigued.
AAA supports the National Sleep Foundation's Drowsy Driving Prevention Week,® which runs November 2-9.  Nicole Michelle Lee's family will be distributing coffee and snacks at rest stops on the northbound and southbound exits in Columbia Maryland, and in Hagerstown, Maryland, on November 8 and 9, to help drivers take a break and focus on the task of driving.  For more information about drowsy driving, visit the National Sleep Foundation's drowsy driving website at www.DrowsyDriving.org.
The AAA Foundation for Traffic Safety collected the data as part of the 2013 Traffic Safety Culture Index. The data reported here are from the sample of 2,325 licensed drivers, ages 16 and older, who reported driving in the past 30 days. Participants were surveyed using a web-enabled probability-based panel representative of the U.S. population.