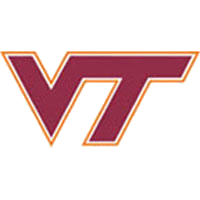 East Carolina was on the verge of blowing Virginia Tech out of Lane Stadium, but the Hokies came all the way back from a 21-0 first-quarter deficit to tie the game with 1:20 to go, only to give it up in the final seconds on a 1-yard quarterback sneak by Shane Carden as the Pirates upset #17 Virginia Tech, 28-21, on Saturday.
ECU (2-1) had its chances to make it a laugher early, failing to convert a fourth-down at the Tech 11 and later fumbling at the Hokie 1 and missing a field goal after bolting to that 21-0 lead. Virginia Tech (2-1), coming off a 35-21 win at then-#8 Ohio State last weekend, finally got on the board 47 seconds before halftime on a Michael Brewer 21-yard touchdown pass to Isaiah Ford that cut the deficit to 21-7 at the break.
It stayed there until the fourth, when Brewer and Ford hooked up again on a 15-yard TD pass with 6:31 left in the fourth quarter to cut the ECU lead to 21-14,. After a couple of changes of possessions, Brewer drove the Hokies 47 yards on six plays in 55 seconds to knot the score at 21-21 with 1:20 left on an 18-yard TD pass to Cam Phillips.
Carden, who threw for 427 yards and three touchdowns on the day, responded quickly, connecting on passes of 31 and 28 yards to Cam Worthy to set up a first-and-goal at the Tech 1. Carden punched it in from there for the game-winning score.
Worthy, a former walkon, had a career day for East Carolina, catching six balls for 224 yards.
Brewer, with Tech in the deep hole early, ended up throwing 56 passes, completing 30 for 298 yards, with three touchdown passes and two interceptions.
ECU put up 502 total yards against Virginia Tech's vaunted defense and committed just one turnover, and still had to pull it out in the final seconds.