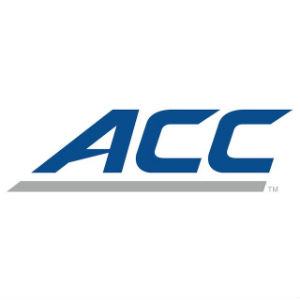 Duke freshman Jahlil Okafor and Notre Dame senior Jerian Grant lead the 2014-15 All-ACC Basketball Team, while UVA coach Tony Bennett was named ACC coach of the year, as voted upon by the Atlantic Coast Sports Media Association (ACSMA).
Okafor and Grant, both unanimous selections, are joined on the first team by Syracuse forward Rakeem Christmas, Virginia guard Malcolm Brogdon and Boston College guard Olivier Hanlan.
Duke's Okafor, a 6-foot-11 center from Chicago, ranks second among ACC scorers at 17.6 points per game and third in rebounding at 9.2 per contest. Okafor has scored 10 or more points in 29 of his 30 games coming into this week's New York Life ACC Tournament, and his 11 "double doubles" in points/rebounds rank fourth in the conference.
Notre Dame's Grant leads the ACC in assists at 6.7 per game and in assists-to-turnover ratio (3.23:1) and is fifth in scoring at 16.8 points per game. The 6-foot-5 guard from Bowie, Maryland, closed the season with a 19-point, eight-assist, five-rebound effort in an 81-67 victory over Clemson Saturday and has scored in double-figures in all but three games this season.
Syracuse's Christmas led the Orange and ranks third among ACC scorers at 17.5 points per game and is fourth in rebounding at 9.1 boards per contest. In addition, the 6-foot-9 senior from Philadelphia, is second in the ACC with 2.5 blocked shots per game and fifth in field goal percentage (.552).
Virginia's Brogdon, a second-team selection a year ago, leads the second-ranked Cavaliers in scoring at 13.7 points per game and is second in assists at 2.6 per game. The 6-foot-5 Atlanta, Georgia, junior is averaging 4.0 rebounds per game and is second in the ACC in free throw percentage at .860.
Boston College's Hanlan, a third-team choice last season, leads the ACC in scoring at 19.4 points per game and is ninth in assists at 4.2 per game. The Aylmer, Quebec, junior closed out the regular season having scored in double figures 24 straight games and has scored 10-or-more points in all but one game this season.
Louisville's Montrezl Harrell (15.8 ppg, 9.4 rpg) and Terry Rozier (17.0 ppg, 2.0 steals), Duke's Quinn Cook (16.0 ppg, .885 FT percentage), NC State's Trevor Lacey (16.1 ppg) and Virginia's Justin Anderson (13.4 ppg, .484 3-point field goal percentage) were voted to the second team.
North Carolina's Marcus Paige (13.5 ppg, 4.4 apg) was the leading vote-getter on the third team. Paige is joined by Duke's Tyus Jones (11.8 ppg, 5.7 apg), Notre Dame's Pat Connaughton (12.6 ppg), Virginia's Anthony Gill (11.6 ppg) and North Carolina's Brice Johnson (12.6 ppg).
2014-15 ACSMA All-ACC Teams
(First place votes in parenthesis, followed by total points)
First Team All-ACC
Jahlil Okafor, Fr., Duke (64)                    320
Jerian Grant, Sr., Notre Dame (64)          320
Rakeem Christmas, Gr. Syracuse (51)       294
Malcolm Brogdon, Jr., Virginia (53)          293
Olivier Hanlan, Jr., Boston College (29)    246
Second Team All-ACC
Montrezl Harrell, Jr., Louisville (21)         220
Quinn Cook, Sr., Duke (23)                     219
Terry Rozier, So., Louisville (2)                154
Trevor Lacey, Jr., NC State (2)                123
Justin Anderson, Jr., Virginia (5)             106
Third Team All-ACC
Marcus Paige, Jr., North Carolina (4)         97
Tyus Jones, Fr., Duke (2)                          89
Pat Connaughton, Sr., Notre Dame            45
Anthony Gill, Jr., Virginia                         42
Brice Johnson, Jr., North Carolina             40
Honorable Mention
Jamel Artis, So., Pittsburgh                      33
Tonye Jekiri, Jr., Miami                            32
London Perrantes, So., Virginia                 31
Sheldon McClellan, Jr., Miami                    31
Justise Winslow, Fr., Duke                        29
Xavier Rathan-Mayes, Fr., Florida State      24
Michael Young, So., Pittsburgh                  14
Angel Rodriguez, Jr., Miami                      13
Codi Miller-McIntyre, Jr., Wake Forest        12
Kennedy Meeks, So.,North Carolina           10