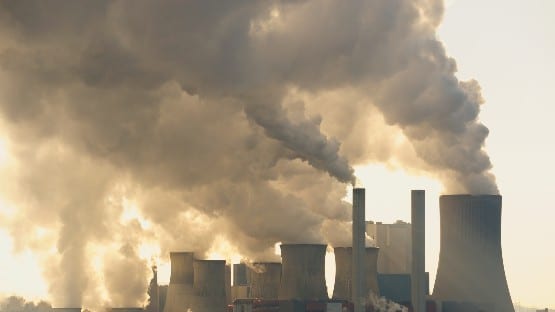 Dominion Energy Virginia has submitted an Integrated Resource Plan to state regulators that is being met with criticism from one environmental-advocacy group.
"We have seen this play from Dominion before. Its latest resource plan is yet another example of this utility picking a forecast that suits its business interests," said Kim Jemaine, director at Advanced Energy United.
Dominion officials said Monday that the latest forecast from the regional grid operator PJM indicates electricity demand in the company's service area will grow significantly more over the next 15 years than it did over the last 15 years.
To meet that demand, Dominion, in its IRP, is planning to keep most of its current power stations until at least the late 2030s.
Jemaine called the forecast from PJM "questionable," and said Dominion, in its IRP, is "cherry-picking preferred technologies, preserving existing fossil-fuel facilities, and calling for new investment in gas fired resources."
"In our view, Dominion has not developed a good faith decarbonization plan that fully aligns with the Virginia Clean Economy Act, Virginia's landmark energy law," Jemaine said.
Dominion Energy Virginia President Ed Baine said the IRP's "all of the above" approach – which includes natural gas and nuclear, in addition to renewable technologies like wind, solar, and storage – "ensures we can reliably serve our customers 'around-the-clock,' especially on the hottest and coldest days of the year."
"Our plan balances the benefits of renewables with the reliability of 'on-demand' power so we can meet the growing needs of our customers," Baine said.
The use of the phrasing "all of the above" mirros language favored by Gov. Glenn Youngkin, who touted Dominion's IRP in a statement on Monday, saying the announcement from the power company "validates our All-American, All-of-the-Above energy plan released in October 2022, which called for commonsense energy policy, including flexibility in our laws and regulations."
"Virginia's economy is growing, and the accelerated electricity demands of Virginia's industrial users demonstrate the need for a more realistic and judicious approach to power planning," Youngkin said. "We support an all-of-the-above, approach that embraces the use of innovative generation technologies to bring more capacity online, while also thoughtfully managing the retirement of existing generation capacity, to satisfy the growing needs of the Commonwealth."
PJM's revised load forecast reveals that Dominion's load will grow at 5 percent annually – higher than annual growth projected for Virginia when the Clean Economy Act was evaluated, and multiples of the 1 percent annual growth projected for the entire PJM region in the revised forecast.
"As we explained last fall, there is a significant mismatch between supply and demand in the VCEA framework," Youngkin said. "Baseload generation provides the energy backbone to Virginia's economy, and it would be a huge mistake to turn it off without an achievable plan to replace it. I applaud Dominion Energy for taking a serious look at the anticipated demand and providing commonsense pathways to proactively delay the retirement of critical baseload capacity in this IRP. Our regulated utilities have the responsibility to 'keep the lights on.'
"Much more work remains to be done to guarantee Virginians reliable, affordable and clean electricity," Youngkin went on. "This commonsense recognition by Dominion is an important first step, and we will continue to work with all stakeholders to accelerate the deployment of critical infrastructure and new technologies such as advanced nuclear, hydrogen, carbon capture, and battery storage, that maintain the integrity of Virginia's grid and ensure the state controls its own generation destiny."
Advanced Energy United points to new federal policies that are making already affordable clean technologies even more cost-effective. AEU is calling on Dominion to find ways to maximize the role of energy efficiency, demand response, smart rate design, rooftop solar, and more technologies to reign in the increasing demand for electricity that they foresee.
"There are so many reliable and low-cost technology solutions to meet growing electricity demand, but they are largely absent from this new plan," Jemaine said. "Instead, the utility is planning to preserve – even expand – natural gas-fired generation as a benefit to its shareholders, at unnecessary cost to Virginia consumers. This is a risky bet, given volatile gas prices. As the utility's own analysis shows, in a high gas price scenario, continued reliance on natural gas may be the most costly option. Furthermore, as more low-cost clean power comes online, natural gas facilities will become even less economic, exposing Virginia consumers to stranded asset risk.
"VCEA includes new zero-carbon resources, like small modular nuclear reactors, when and if they're shown to be viable and cost-effective," Jemaine said. "In the meantime, solar, wind, energy efficiency, and storage are more than capable of meeting our energy and reliability needs. The utility's plans should focus more on cost-effective technologies that are available today, and less on future tech that might serve their bottom line."