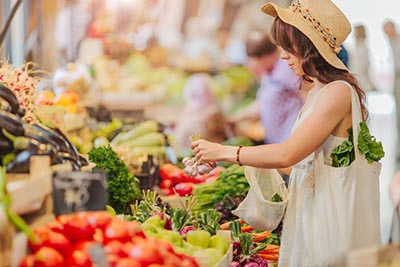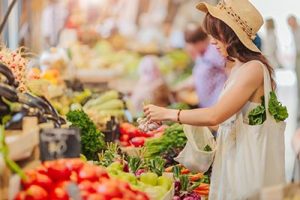 As inflation affects the cost of groceries, consumers are turning to club and dollar stores to save money.
Most impacted by the cost surge, according to Numerator, a data and technology company that serves market research space, are beverages by inflation.
Numerator's latest insights and shopping behavior index measured the impact of rising prices on more than 10,000 consumers in an ongoing survey. Grocery prices continued to rise in June with a 15.1 percent increase, more than double than a year ago. Spending remained elevated, but optimism low as consumers switched to club and dollar stores.
"As the cost of every day goods continues to rise, consumers are shopping around to find value," Eric Belcher, CEO of Numerator, said in a press release. "Many of these shifts, including high-income households trading down to dollar stores, are unexpected. With a faster, more holistic view of the impact of inflation across channels, products and consumer segments, Numerator helps brands capitalize on these rapidly changing behaviors."
According to Numerator's data, the grocery categories most affected by inflation are frozen meat at 28 percent, chips at 26 percent, poultry at 25 percent, water at 22 percent, and milk & milk substitutes at 17 percent. Five beverage categories rank in the top 10 of highest inflation rates.
Inflation for health and beauty products remained low, between 10 and 11 percent, which is actually down from 14.7 percent in January. Categories affected by inflation, however, were performance shakes at 25 percent, hair accessories at 23 percent, incontinence products at 23 percent, cleansers at 20 percent and hair color at 17 percent.
In the household sector, paper and plastic products are most affected by inflation. Five paper and plastic categories rank in the top 10 of highest inflation rates.
The channel most impacted is online orders, which grew by 21.5 percent in June.
Hispanic and Latino consumers are facing the highest grocery rates with 16 percent. White consumers face 15 percent increases, Asians 14.3 percent and 13.9 percent for black consumers.
The most impacted generation in 2022 so far by the increase of inflation is Gen Z. They are experiencing the highest grocery rates with 16.6 percent, followed by Gen X at 15.5 percent, Boomers at 15.4 percent and Millennials at 14 percent.
Numerator's data concludes so far that while spending remains elevated, signs prove a softening demand for shopping. Seeking value, consumers are turning to club stores where traffic is up 9 percent. Dollar stores are also seeing more traffic with 14 percent more consumers.
Less than half, or 47.4 percent, of consumers rated their financial situation as "good" or "very good," in Numerator's data, down from 56.2 percent of consumers in July 2021. Nearly one quarter of American households do not have the spare cash for added grocery expenses.