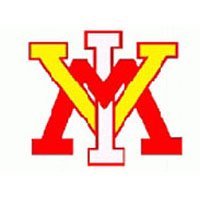 The match was a tight, 1-0 battle at halftime, but the Cornell Big Red scored four goals in the final 17:47 and went on to defeat the VMI Keydets, 5-0, in the second game of the women's soccer Big Red Shootout in Ithaca, N.Y.
After Cornell (3-0) nursed a 1-0 lead into the halftime break, Elizabeth Crowell gave the home team a 2-0 lead in the 73rd minute. Emily Marbury, making her first start of the year for VMI (1-4), stopped three shots in the next four-plus minutes, but Crowell scored again at 77:14, opening the gates to three goals in the last 13-plus minutes of the match and CU's eventual 5-0 win.
Cornell finished with a 21-2 edge in shots on the night and a 10-2 edge in corner kicks. Marbury made five saves for the Keydets, before being relieved by Kirsten Hancock for the final 3:54. Hancock did not face a shot on goal, nor did Big Red keeper Kelsey Tierney.
The home team got on the board in the 11th minute, when Meera Marhoefer scored off a double assist from Caroline Growney and Dempsey Banks to give CU a 1-0 lead. After that, much of the rest of the half was contested in the middle third. Cornell had a flurry in the 30th and 31st minutes, followed by another in the 35th and 36th, but the Keydets shut down both. CU forced a Marbury save in the 39th minute, but VMI prevented another shot on goal as the half ended with the Big Red leading, 1-0.
The Keydets had the first major offensive push of the second half in the 57th minute. Myranda Emery earned a corner that Sydnie Bligh got a head on, but her try sailed high and it remained 1-0. Cornell put together a rally in the 67th minute that included two shots and two corner kicks, but VMI snuffed out the attempts. The Keydets could not prevent another CU attack at 72:13, when Crowell made it 2-0, CU.
Marbury turned aside tries at 72:44, 73:31 and 76:31, but Crowell scored again at 77:14 to make it 3-0. Crowney added on in the 79th minute and Kaylee Fitzgerald wrapped up the scoring at 86:06 to account for the final margin.
VMI will return to action Sunday for the tournament's third game, facing St. Bonaventure at 1 p.m.