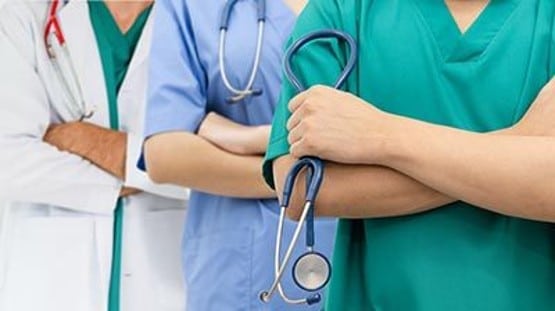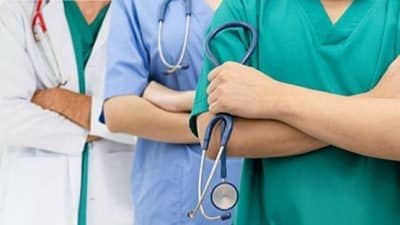 National Doctors' Day is March 30 and the median physician's salary is approximately $208,000.
WalletHub released its report on 2023's Best & Worst States for Doctors. The personal finance website compared the 50 states and Washington, D.C. across 19 key metrics to identify the best states for doctors. Data includes the average annual wage of physicians, hospitals per capita and the quality of the public hospital system.
The best state in which to be a doctor is Montana, followed by South Dakota, Idaho, Wisconsin and Minnesota. Virginia is no. 30 on the list.
The worst state is Hawaii, followed by Rhode Island, Alaska, New Jersey and D.C.
The report revealed that Ohio has the highest average annual wage for surgeons at $373,762, which is 2.1 times higher than in D.C., which has the lowest at $181,133.
The lowest number of physicians per 1,000 residents is .81 in Nevada, which is 6.1 times lower than 4.96 in D.C., the highest number.
Maxwell J. Mehlman, a professor at and co-director of The Law-Medicine Center at Case Western Reserve University, said the biggest issue facing doctors today is "their loss of professionalism due to the pressures placed on them by their employers (e.g., hospitals) or practice owners (e.g., private equity). These pressures preclude them from advocating for their patient's welfare due to lack of time and concerns about annoying their employers/practice owners."
Dr. Adam E. Block, an associate professor at New York Medical College said that change is the biggest issue facing doctors in 2023.
"Providers need to navigate changing rules among electronic medical records, changing science, and changing insurance/reimbursement rules all at the same time and that is a challenge," Block said.
Medicaid is the biggest government policy influencing the lives of doctors and other medical professionals, according to Block.
"In states with expansive Medicaid programs and relatively high reimbursement rates, providers often build practices around treating these populations. In states where Medicaid reimbursement rates are lower, providers are often reluctant to build practices around these populations and seek a mix of patients or exclude Medicaid patients completely," Block said.