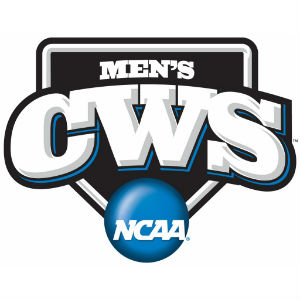 It wasn't just the preseason #1 ranking. The heralded 2011 UVA baseball signing class has had to carry the weight of expectations for three years.
Derek Fisher, Mike Papi, Branden Cogswell, Nick Howard, Brandon Downes, Kenny Towns, Nate Irving: all were big gets for Virginia coach Brian O'Connor, and their arrival on Grounds was supposed to build on the two College World Series appearances for the 'Hoos in the three years prior.
Losses in the regionals their freshman year and the Super Regionals as sophomores didn't sit well with the group, which knew that the 2014 season would be their last chance to make their first trip to Omaha.
"This group of guys that we've had here these past three years is really special. We've all worked so hard to accomplish this goal we set out for ourselves. It feels really good," said Towns, who keyed the 11-2 Super Regional series-clinching win over Maryland on Monday, going 3-for-4 at the plate with four RBI, a two-run triple in the first and a two-run single in the third that broke the game open.
So now the guys that were supposed to lead Virginia baseball back to the CWS have accomplished that mission.
Mission #2: bring home the trophy. Don't think that the group that spent its career on Grounds is just happy to be there.
"We all always say '1186, trying to go to Omaha,' and we tap our board that we have that says 'All In,' and it has always been a journey, and we are just trying to get to the end point," said Downes, a 43rd round draft pick out of high school who was selected in the seventh round of the 2014 MLB Draft last week.
Other 2014 draftees from the junior class were Howard, Fisher and Papi, all first-round picks, Cogswell, a seventh-round pick, and Irving, a 34th-round pick.
If there was fear that the draft was going to be another distraction, the performance on the field would suggest that it wasn't at all. As a group, the juniors hit .378 for the Super Regional weekend with 17 RBI, with Papi (7-for-13, 3 RBI), Towns (6-for-13, 5 RBI) and Downes (6-for-13, 2 RBI) leading the offense, and Howard closing out the Game 3 win with an inning and a third of scoreless relief.
"You have a group of veteran players that have had huge expectations on them since they walked on Grounds. I'm really just so proud because they handled it absolutely the right way," O'Connor said. "You are always concerned as a coach when we have the talent that we have and how they are going to handle their junior year with the draft and things like that, and these guys handled it great. Their approach, their work ethic all year long was commensurate with the success that they've had."
The work ethic is at least in part a result of a lesson learned from the past two years from watching Oklahoma in 2012 and mississippi state in 2013 celebrate NCAA Tournament wins at Davenport Field.
"The past few years we stood on our field while another team dogpiled, so we finally got the opportunity to do that. And it is just a huge confidence booster for us going in to Omaha," Downes said.