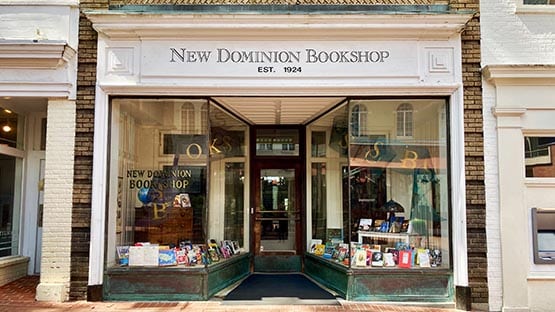 New Dominion Bookshop in Charlottesville will host a book reading and signing with author and editor Paul Bogard on Friday, April 14, at 7 p.m.
Bogard will be reading from his recent anthology, Solastalgia: An Anthology of Emotion in a Disappearing World (UVA Press). A reading and conversation with author Leah Naomi Green will follow.
This in-person event will be free to attend and open to the public.
"One of the penalties of an ecological education," wrote Aldo Leopold, "is that one lives alone in a world of wounds."
As climate change and other environmental degradations become more evident, experts predict that an increasing number of people will suffer emotional and psychological distress as a result. Many are feeling these effects already.
In the pages of Solastalgia, they will find a source of companionship, inspiration, and advice.
The concept of solastalgia comes from the Australian philosopher Glenn Albrecht, who describes it as "the homesickness we feel while still at home."
This powerful anthology brings together 34 educators, journalists, poets, and scientists to share their emotions in the face of environmental crisis. They share their solastalgia, their beloved places, their vulnerability, their stories, their vision of what we can create.
Bogard is the author of The End of Night: Searching for Natural Darkness in an Age of Artificial Light, a finalist for the PEN/E. O. Wilson Literary Science writing award. His most recent works include the edited anthology Solastalgia: An Anthology of Emotion in a Disappearing World, the coffee table book To Know a Starry Night, and the children's book What if Night? He is an associate professor of English at Hamline University in Saint Paul, Minn., where he teaches environmental literature and writing.
Green is the author of The More Extravagant Feast (Graywolf Press), selected by Li-Young Lee for the Walt Whitman Award from the Academy of American Poets and named "one of the best books of 2020" by The Boston Globe.
She is the recipient of a Civitella Ranieri fellowship, a Lucille Clifton Legacy Award, and an Academy of American Poets Climate Action Poetry Prize, among other honors.
Green teaches environmental studies and English at Washington and Lee University. She lives in Rockbridge County.
New Dominion Bookshop is located on the Downtown Mall in Charlottesville at 404 E Main St.
For more information, visit ndbookshop.com.