Sports
Central Virginia duo earning minutes in rotation as freshmen at Syracuse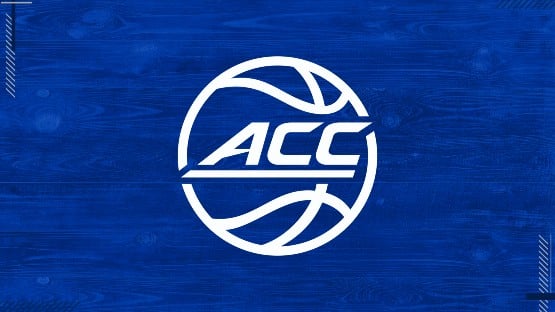 A pair of local stars who both played high school basketball in Central Virginia are now earning significant minutes as teammates for one of the most successful coaches in college basketball history.
In their first season at the college level, Syracuse freshmen Maliq Brown and Justin Taylor have been reliable contributors for Jim Boeheim's team, and they've been a big reason why the Orange is sitting in a tie for second place in the ACC standings.
Both Brown and Taylor played a key role in Syracuse's comeback win against Notre Dame on Saturday at the Carrier — err, JMA Wireless Dome.
The Orange rallied from a 12-point deficit in the second half to win, 78-73, and the local kids each had a hand in the decisive scoring run that turned the game around.
The Fighting Irish came out firing from the perimeter, knocking down their 14th 3-pointer of the game with 12:18 to play, giving them a 59-47 lead. Down by 10 with 11:01 to play, Taylor faked a shot and kicked it to Brown down low for 3-point play to cut the Irish lead to 59-52.
Then with 8:40 remaining, Taylor buried a huge 3 that got the Dome rocking and made it a one-possession affair, 63-60, capping a 13-4 Syracuse run.
Later, Brown set a new career high with a two-hand flush, then jammed another one home for good measure for his 14th and 15th points of the contest, finishing 7-for-8 from the field.
As Notre Dame went ice cold down the stretch, two other talented Syracuse freshmen, Judah Mintz and Chris Bell, helped seal the hard-fought, come-from-behind victory.
Brown, a 6-foot-9, 210-pound native of Culpeper, attended the Blue Ridge School in northern Albemarle County, where he closed his high-school career with a fourth-straight VISAA Division II state championship for the Barons last March. As a senior last year, Brown averaged 15.4 points and 11.1 rebounds per contest. He was the No. 54 power-forward prospect and No. 246 overall, according to 247 Sports.
Brown, who is producing 5.5 points and 4.5 rebounds in 16.3 minutes per game this season, was coached at Blue Ridge by former University of Virginia player Cade Lemcke. His minutes and his production have steadily been on the rise as of late — over the past three contests, he's averaged 12 points and 8.7 boards.
Brown played a career-high 36 minutes against Virginia last Saturday, putting up 10 points, 8 rebounds, 2 steals and a block. Then on Wednesday against Virginia Tech, he notched his first collegiate double-double with 11 points, 12 rebounds, 2 assists, 2 steals and a block in 34 minutes.
Taylor, meanwhile, a 4-star who was born and raised in Charlottesville, played at St. Anne's-Belfield, just down the road from UVA, for his first two seasons of high school ball. His junior year of hoops was canceled due to the pandemic, and a little over a year ago, he ended up transferring to IMG Academy in Florida for his senior year.
He was rated the No. 30 small-forward prospect in the country by 247 Sports, and No. 128 overall.
The 6-6, 200-pounder showed what he's capable of in just his sixth career game with the Orange against Bryant on Nov. 26, finishing with a game-high 25 points on 6-for-9 shooting, including 3-for-6 from long range. He also sank 10 of his 13 free throws in 26 minutes off the bench, as Syracuse ultimately fell by a point.
In 17 games, Taylor is averaging 4.9 points and 2.0 rebounds per game in 17.5 minutes. He is 14-for-36 (39 percent) this season from beyond the arc.
STAB coach Damin Altizer, a former walk-on for the Cavaliers in 2006-07 under Dave Leitao, knows potential when he sees it. Altizer is the founder and CEO of the DR1VEN training program, and is regarded as one of the top developers of talent anywhere around.
"He's always been a shooter," Altizer said of Taylor's abilities. "From the time he started working out with me at 12 years old, he could shoot it. Credit his Mom for that. Watching his game transform over the next six years to an elite three-level scorer was something special to watch."
Altizer has worked with players of all ages and skill levels, but also welcomes in several current and former Virginia basketball players in the offseason, including NBA standouts De'Andre Hunter and Ty Jerome, among others.
Altizer said Taylor's decision to attend IMG was a difficult one to make, and that the two discussed it for hours, but he believes it was the best thing to do for his future.
"The right decision for a kid is always what they and their family helps them best accomplish their goals and dreams," said Altizer.
It ultimately led to a scholarship to Syracuse along with Brown, as the two actually played together before as teammates in their AAU days for Team Loaded VA. Altizer recalls how much of an all-around problem matchup Brown was in his high school days, adding, "I definitely got PTSD when I saw Boeheim put him on the point of the press against UVA last week."
It wasn't just Brown's ability to score that impressed Altizer the most when Blue Ridge and STAB went toe to toe, but rather his skills on the defensive end.
"I've never seen a high school player be able to impact the game as significantly as Maliq without scoring," said Altizer. "Obviously he got his points at BRS, but the way he terrorized both guards and bigs alike on the point of the press and blocking shots at the rim was special."
Boeheim has seen all there is to see in the world of college basketball across his legendary 47-year career as Syracuse's coach. He has been equally impressed by both Brown and Taylor thus far.
"I think they're both good players," said Boeheim after last weekend's game in Charlottesville. "I think they need this year. I think most freshmen, they need their first year to figure out what you've got to do. They've both contributed in different situations quite a bit this year, more than maybe I would have thought, but we're young, so we have to play those guys. But I think they're going to both be really good players — they're just not quite ready right now, but they're learning."
Boeheim added that although Taylor is playing more at the 3-spot (small forward) this season, he believes he'll eventually take over the 2-guard spot. Altizer isn't a bit surprised by Taylor's success, nor his ability to adapt to Syracuse's patented 2-3 zone defense.
"I feel like his transition is going exactly as expected," said Altizer. "He's learning the zone, while game after game proving that he can be their next elite scorer and shot maker in the Syracuse backcourt."
As for what kind of guy he is off the court, Taylor's former coach spoke glowingly of his character.
"He's an amazing kid. The type of kid you want your daughter to marry," Altizer said. "Humble, hard-working, about the right things — I'm like a proud big brother watching him turn into the man he's becoming."
If you're a Central Virginia resident and an ACC basketball fan, you kind of can't help but pull for Brown and Taylor on the side, maybe just when they're not playing your favorite team… either way, they've both already proven that you'll be hearing their names a lot over the next few years.