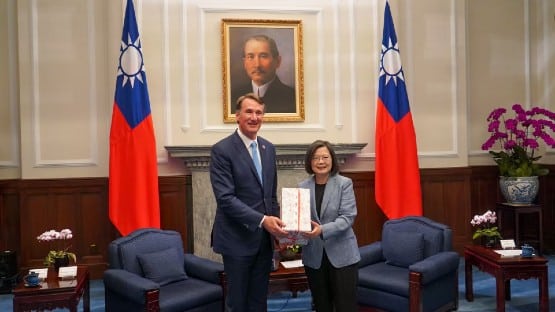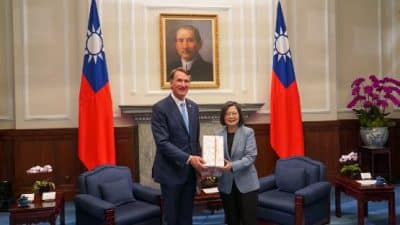 Gov. Glenn Youngkin's trip to Asia began with his meeting President of Taiwan Tsai Ing-wen April 24 to discuss best practices for strengthening the business relationship between Virginia and Taiwan.
The discussion included mutual trade and investment initiatives.
Youngkin also signed an executive order establishing Virginia's first office for economic development in Taipei.
"As a premier partner in the Commonwealth's economic and business ecosystem, I was thrilled to meet with President Tsai to strengthen Virginia's decades-old partnership with Taiwan," Youngkin said. "As a former business leader, I appreciate the commitment to excellence that Taiwan demonstrates across sectors. They are an important training partner and model of prosperity for nations across the globe."
In 2022, Virginia exported $730 million in products to Taiwan, and imported $1 billion in goods from Taiwan. The nation is a significant player in cross continental relationships for Virginia, and the fourth fastest-growing source of foreign direct investment in the United State. Taiwanese-owned Virginia companies strengthen the Commonwealth's collaborative business climate.