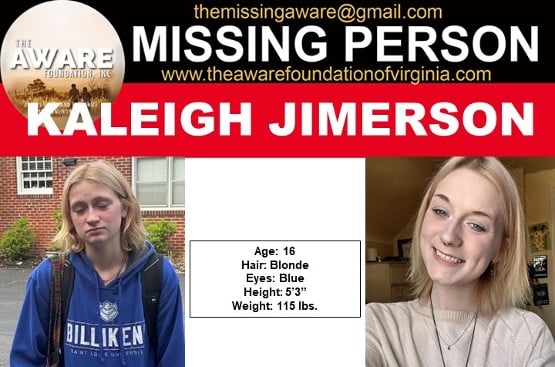 Update: Thursday, 11:52 a.m. Kaleigh Jimerson has been located and is safe, according to a report from The Aware Foundation.
The Ashland Police Department is requesting the public's assistance in locating a 16-year-old.
Kaleigh Jimerson was reported missing on Wednesday at 2:37 p.m. She was last seen at her residence in Ashland at 7:30 p.m. on Tuesday. She was seen wearing a blue sweatshirt and grey sweatpants.
Jimerson has two nose piercings.
She possibly left home without a prescribed medication; her being without it over a long period of time causes concern for her well-being.
If you have any information on her whereabouts, contact the Ashland Police Department at 804-365-6140.