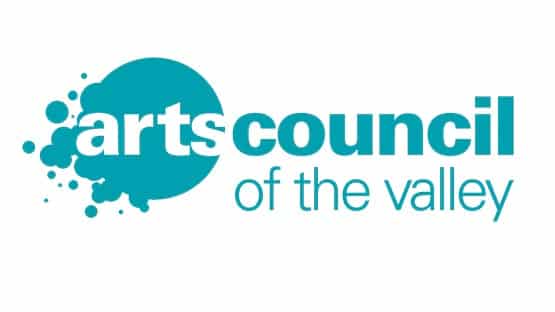 Arts Council of the Valley has opened its Spring 2023 Advancing the Arts grant application cycle –  and a new $15,000 Public Art Forward grant.
"Thanks to the generosity of an anonymous donor, we are pleased to add a new category to our Spring Advancing the Arts grant cycle," said ACV Executive Director Jenny Burden. "Public Art Forward provides one grant of up to $15,000 to create and install a new artwork each year in downtown Harrisonburg for 2023, 2024 and 2025."
"Because this grant is new – and we know artists will have lots of questions – we are holding a separate Public Art Forward grant info session online on Thursday, Feb. 9 at 4 p.m.," Burden said.
Guidelines, application materials and other details about the grant are available at valleyarts.org/public-art-forward, where artists may also register for the Feb 9 public art session.
In addition to the new public art initiative, ACV will continue to award Advancing the Arts grants ($500 to $1,500) in two categories:
Arts for Education, intended to help community artists, organizations, and art educators pursue a creative educational initiative
Creative Inspiration, designed to help community artists and organizations pursue creative professional development.
Two free grant information sessions – conducted via Zoom – help guide potential applicants for Arts for Education and Creative Inspiration grants through the proposal process. Info sessions are scheduled Tuesday, Feb. 21 at 5 p.m. and Thursday, Feb. 23 at 4 p.m.
Sessions typically last about an hour, and attendance is strongly encouraged for anyone planning to submit a grant proposal. Registration links for both sessions, as well as guidelines and application materials are available at valleyarts.org/advancing-the-arts-grants.
Funds are granted to those who advocate for the arts as a basic, central part of lifelong learning in the Harrisonburg-Rockingham County community.
Advancing the Arts grants are awarded each year in two cycles, fall and spring (with Public Art Forward offered only during the spring cycle).
Since launching the grants program in 2001, ACV has awarded more than $445,000 to area artists, art educators and organizations working in the visual, performing and literary arts.
Awardees may receive one grant per calendar year. Applications for the 2023 Spring cycle must be submitted electronically by 5 p.m. on March 11.