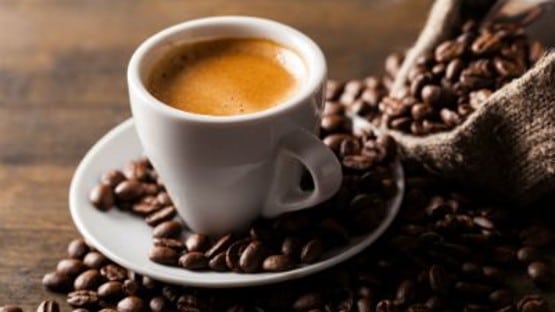 A new coffee shop is coming to town.
Happ Coffee Roasters aims to redefine the coffee experience in the River City with a grand opening of its roastery and café on Saturday, August 19, at 1010 E. Main St., Suite 101.
The new coffee shop will bring the intoxicating aroma of freshly roasted coffee to the old Virginia Metalcrafters building, while encompassing inclusivity, education and a transparent connection to the world of coffee.
An immersive and enriching coffee journey for the Waynesboro community is Happ's mission. The roastery and café will be dedicated to fostering inspiration and learning, and cultivating an inviting atmosphere for coffee enthusiasts of all levels. Happ Coffee Roasters strives to be a haven where patrons can connect, unwind and enjoy the local beauty of Waynesboro.
The vision comes to life within the expansive 3,100 square-foot space at the iconic Virginia Metalcrafters building at into a 600 sq. ft. roastery/education center and a 2,500 sq. ft. café. As patrons indulge in expertly prepared coffee, they will also find themselves surrounded by the works of local artisans, fostering a spirit of collaboration and appreciation for the creative soul of Waynesboro.
"We are not just opening a roastery and cafe; we are creating a space where coffee becomes a catalyst for connection and discovery," Co-founder Clifton Santiago said. "Our commitment to exceptional quality, social engagement, environmental responsibility, and customer transparency finds its true expression in this new space."
A grand opening event will be held from 7 a.m. to 3 p.m. on August 19, 2023.