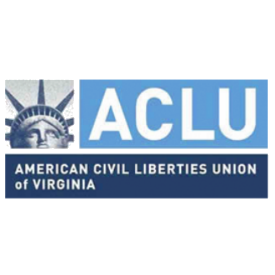 Today, the ACLU of Virginia sent a letter to Governor Terry McAuliffe asking him to review the case of Reginald "Neli" Latson, a young man with intellectual and developmental disabilities who has been held in solitary confinement in a state correctional facility for almost a year.  Theletter urges the Governor to take executive action to allow and facilitate Latson's transfer to a secure treatment facility in Florida, a recommendation that was made by the Virginia Department of Behavioral Health and Disability Services (DBHDS).
"This situation is a reflection of Virginia's lack of services and training to address mental health crises," ACLU of Virginia Executive Director Claire Guthrie Gastañaga. "Mr. Latson should never have been in jail or prison in the first place.  If officers had appropriate crisis intervention training, they would be able to deescalate these situations. Local availability of a crisis treatment center would have meant Mr. Latson would have been transported there not jail. Instead, he has spent nearly a year in solitary confinement."
An objective review of the incidents involving Latson makes clear that he is a developmentally disabled person requiring care and treatment rather than incarceration.  Consistent with other documented law enforcement actions, however, Latson is stuck in a criminal justice system that fails to understand or accommodate his disabilities and inflicts irreparable psychological harm on both disabled and nondisabled prisoners through the use of repeated and prolonged solitary confinement despite ample evidence and scientific consensus regarding the harm of this practice.
DBHDS has arranged for Latson to receive treatment at a secure facility in Florida, which has already agreed to admit him, but executive action may be required to ensure the transfer.
"Unfortunately, Mr. Latson is not the only Virginia prisoner in solitary confinement, nor is he the only person with a developmental disability to be jailed rather than treated," said Gastañaga. "That is why we have asked the Governor to undertake a comprehensive investigation of the use of solitary confinement and the treatment of people with disabilities by law enforcement and in our prisons and jails." Gastañaga added, "As Governor, he is also in the best position to lead a broader conversation about how our law enforcement and judicial systems can respond more effectively to situations involving people in our criminal justice system and those in mental health crises."
The ACLU of Virginia has joined the Arc of Virginia, Autism Speaks, and others to ask the Governor to take whatever steps are necessary to transfer Latson to an appropriate facility, including granting him a conditional clemency.
Latson currently is serving time on an assault conviction and has a trial scheduled on January 5, 2015, on another assault charge. Both assault charges were a direct result of the repeated and cumulative failures of law enforcement, prosecutors, and correctional officers to properly address his disabilities.
Read the ACLU of Virginia's letter to the Governor here.