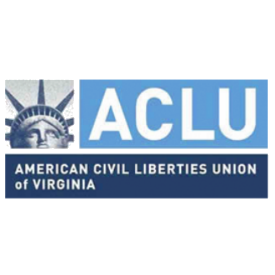 In public comments filed today, the American Civil Liberties Union (ACLU) of Virginia urged the Supreme Court of Virginia to adopt the recommendations of the Special Committee on Criminal Discovery Rules. If adopted by the Supreme Court, the new rules would – for the first time – require prosecutors to allow defense attorneys access to basic information about their client's case, including police reports and witness statements, before trial.
"The proposed rules would represent a huge step forward in ensuring the rights of the accused to a fair trial," said Rob Poggenklass, Tony Dunn Legal Fellow at the ACLU of Virginia. "The Supreme Court of Virginia should adopt these common sense changes. No one in Virginia should face trial without knowing what the evidence is against them."
Though the U.S. Constitution guarantees the right to counsel and due process, courts have said the Constitution does not require prosecutors to let defense attorneys see police reports or witness statements. While some prosecutors open their files to defense attorneys, many stick to Virginia's arcane rules that allow prosecutors to restrict the information available to the defense. Because of these restrictive rules, a Washington Post editorial called Virginia's system "trial by ambush."
"Requiring prosecutors to disclose police reports and witness statements before trial or the negotiation of a plea agreement will allow defense attorneys to provide better advice to their clients, who are often facing many years in prison. Every person in that situation should be able to make an informed decision about whether to go to trial," Poggenklass said. "It's time for the Commonwealth to level the playing field and end trial by ambush."
The Supreme Court of Virginia is accepting public comments on the proposed criminal discovery rules through June 30, 2015.