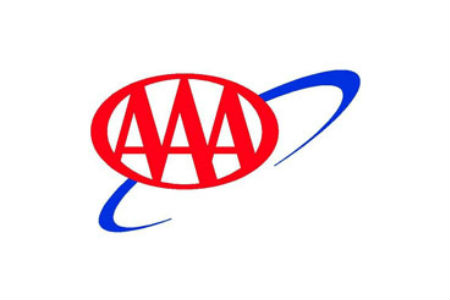 As families embark on summer travel plans on planes, taxis, rented or shared automobiles with their young passengers, AAA Mid-Atlantic urges parents to study child passenger safety laws and recommendations to ensure safe travel. More than 650 children died in crashes in 2011 and one-third of the children who died were not buckled up, according to the Centers for Disease Control and Prevention.
"State laws are enacted as a guide to protect families, but for maximum protection you should follow best practice recommendations," said Martha Mitchell Meade, AAA Mid-Atlantic's Manager of Public and Government Affairs. "While state laws may vary, best practices show that children should remain in a rear-facing seat until age 2, in a forward-facing seat from age 2 to between 40-65 pounds and in a belt-positioning booster seat until they are at least 4'9" or between 8-12 years old."
In the Virginia, children are required to be in an age appropriate child safety seat until age 8. Fines are $50 for first time offenders and $500 for any person found guilty a second or subsequent time. Children in District of Columbia and Maryland must also be secured in an appropriate child safety seat until age 8.
Virginia's Child Safety Seat Law exempts public transportation including taxis and buses, regulation school buses and farm vehicles. Maryland's child restraint law also exempts taxis, however, the Maryland Motor Vehicle Administration's Kids in Safety Seats Program "recommends that you follow Maryland's Child Passenger Safety laws when your children are riding in these vehicles." In the District of Columbia, District law also exempts taxicabs.
"Although current law exempts child safety seats in public transportation, parents should not feel exempt from protecting their children in this capacity," added Meade. "Appropriate child safety seats, booster seats or seat belts should be used on every car ride – no matter how short."
Here are some tips from AAA Mid-Atlantic:
Buckle up, and make sure all passengers are secured properly with safety belts and age-appropriate child safety seats before you head out on your trip. According to the Mid-Atlantic Foundation for Safety and Education, 3 out of 4 safety seats are not installed correctly.
Bringing your own car seats with you helps make sure you are familiar with how to use the seats and you know they are safe and clean to use.
If you are not able to bring your car seat with you, you may rent one from a car rental agency. Through a partnership with Hertz, AAA members receive the free use of one car seat with every rental.
If flying, AAA recommends that parents bring your car seats with you. You will need to check the label of your car seat to see if it is certified for use on aircraft and has met the FAA inversion test criteria. If it is approved for use on an aircraft, you can secure your child and help protect them from unexpected turbulence.
For more information about using your car seat on an airplane, you can access the FAA's site here.
Booster seats may not be used on an airplane because they require a lap/shoulder belt, so it is a good idea to check it when traveling. Car and booster seats can be checked for free when traveling.
If you are unsure about the child passenger safety laws in either your state or those that you will be traveling through, visit DrivingLaws.AAA.com.  Contact your local AAA club to have a licensed child passenger safety technician inspect your child's safety seat for proper installation.