No. 20/21 UVa. (17-5, 8-1 ACC) hosts Boston College (6-15, 2-6 ACC) in ACC action on Wednesday, Feb. 5. Tipoff at John Paul Jones Arena (14,593) is set for 7 p.m.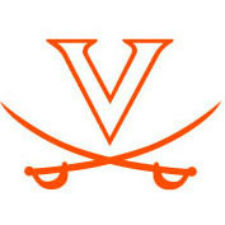 Broadcast Information
The Virginia-Boston College game will be televised by ESPN2 and online at WatchESPN.com. The game will be broadcast on the Virginia Sports Radio Network. and Sirius (Channel 85) and XM (Channel 85) satellite radio stations. Live statistics (GameTracker) are located on VirginiaSports.com, as well as the Virginia Sports app, which is available free of charge through iTunes. Fans can also follow the game via Twitter at @UVaMensHoops.
Ticket Information
Tickets for the Virginia-Boston College game may be purchased online at VirginiaSports.com/tickets. Fans may also purchase tickets through the Virginia Athletics Ticket Office by telephone and in person. The ticket office is located in Bryant Hall at Scott Stadium and open Monday through Friday from 9 a.m. until 5 p.m. Telephone purchases can be made by calling 1-800-542-8821. Tickets may also be purchased on game day at the JPJ box office starting at 5:30 p.m.
For Openers
• Virginia has won five straight games and meets Boston College for the only time this season.
• Virginia's 8-1 start in the ACC is its best since starting 8-1 in 1981-82 when the Cavaliers started 12-1 and finished 12-2 in ACC play.
• UVa is ranked (No. 20 in the AP poll and No. 21 in the USA Today Coaches poll) for the first time since being ranked No. 25 in both polls on Nov. 11.
• A win vs. Boston College would give UVa its first six-game ACC winning streak since a seven-game league winning streak during 2006-07.
• The margin of victory in each of the Cavaliers' first seven ACC wins was at least 10 points, for the first time in school history.
• Virginia has led by 21 or more points in seven of its eight ACC wins.
• As of Feb. 4, Virginia is second in the ACC at 8-1 and Boston College is tied for 13th at 2-6.
• The Cavaliers rank first in the nation in scoring defense at 55.5 points per game.
All-Time vs. Boston College
• Virginia is 9-7 all-time vs. Boston College, including a 6-7 ACC mark, in the series that dates back to 1971-72.
• The Cavaliers posted a 65-51 win in Charlottesville and 53-52 loss at Chestnut Hill against Boston College last season.
• Virginia is 5-2 vs. Boston College in Charlottesville, including a 3-2 mark at John Paul Jones Arena.
• The Cavaliers have a two-game home winning streak against the Eagles.
• Head coach Tony Bennett is 3-4 all-time against Boston College.
Last Time vs. the Eagles
• Joe Rahon scored 15 points, hitting the game-winning 3-pointer as he was fouled with 8.2 seconds left to give Boston College a 53-52 victory over Virginia on March 3, 2013.
• Ryan Anderson added eight points and nine rebounds for Boston College, which trailed almost all of the second half and by as many as 11 points with 10 minutes to play.
• Akil Mitchell had 16 points and eight rebounds and Joe Harris scored 14 for Virginia.
Virginia in the Polls
• Virginia is ranked a season-high No. 20 in the latest AP poll, marking its highest rankings since a No. 19 ranking on Feb. 6, 2012.
• Virginia's No. 24 preseason AP ranking marked its first since being ranked No. 11 to start the 2001-02 season.
• The Cavaliers, who were ranked for the first two weeks, returned to the rankings this season for the first time since Feb. 27, 2012.
Last Time Out
• Malcolm Brogdon drained a game-winning 3-pointer with 0.4 seconds remaining to give Virginia a dramatic 48-45 win at then-No. 18 Pittsburgh on Super Bowl Sunday.
• Brogdon led all scorers with 16 points, Joe Harris added 11 and Akil Mitchell added his second double-double of the season with 10 points and 12 rebounds.
• Jamel Artis led Pitt with 11 points and Lamar Patterson added 10.
• The Cavaliers limited Pitt to 33.3 percent shooting from the floor, holding their 25th straight league opponent under 50 percent.
• Virginia outrebounded the Panthers 32-29.
• Virginia won its fourth ACC road game, marking its most since winning four in 2011-12.
About the Cavaliers
Virginia has won eight of its last nine games and looks to win its sixth straight overall. The Cavaliers have defeated Florida State (78-66), North Carolina (76-61), Virginia Tech (65-45), Notre Dame (68-53) and Pittsburgh (48-45) since their 69-65 loss at Duke on Jan. 13. A Virginia win against Boston College would match its 9-1 ACC start in the 1981-82 season.
The Cavaliers' success has been highlighted by its top-ranked defense, rebounding and balanced scoring. The Cavaliers are yielding 55.5 points per game and grabbing 54.3 percent of the rebounds, ruling the glass in 17 of 22 games. UVa also ranks sixth in the nation in field goal percentage defense at 37.8 percent.
Virginia is averaging 66.1 points per game, marking its highest total under head coach Tony Bennett. Virginia is averaging 23.5 bench points and has scored 42.9 percent of its points in the paint.
UVa sports a balanced scoring attack, led by Malcolm Brogdon and All-ACC performer Joe Harris. Brogdon leads the team at 11.8 points per game, while Harris is a close second at 11.5 ppg. Brogdon has a career-best nine-game double figures scoring streak and ranks second in the ACC in field goal percentage (51.1%), tied for second in steals (1.89 spg) and 10th in scoring (15.2 ppg) during league play.
Versatile guard Justin Anderson has recorded 9.6 points and 3.8 rebounds per game. Anthony Gill, who has led the team in scoring in four games, has registered 7.4 points and 4.0 rebounds per game. Mike Tobey, who had 14 points at Notre Dame, has chipped in 7.6 points and 4.5 rebounds per game. Akil Mitchell has added 6.8 points and a team-best 6.7 rebounds per game. Mitchell is second in the ACC at 8.6 rebounds per game during league play. Freshman point guard London Perrantes ranks first in ACC action in assist to turnover ratio (4.7), fourth in assists (4.7 apg) and tied for 10th in steals (1.33 spg).
Up Next
Virginia travels to Georgia Tech on Saturday, Feb. 8. Tipoff at McCamish Pavilion is set for Noon. The game will be televised on the ACC Network.