AAA: Gas prices begin retreat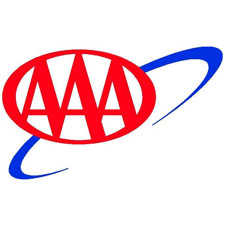 After rising for 36 consecutive days, the national average for a gallon of gas fell for three straight days (Feb. 23-25) at the beginning of the week, breaking the longest string of increases in nearly two years.
The national average price of regular grade gasoline fell a penny this week to $3.77 cents per gallon Friday, the highest on record for this calendar day.  In the past month, prices jumped 38 and are currently 3 cents higher than year-ago prices.  The national average price of gasoline has increased 49 cents per gallon since the beginning of the year, which is the highest price increase through the end of February on record. Gas prices began 2013 at $3.29 per gallon and have climbed a total of 46 days to a national average of $3.78 per gallon.
The recent surge in retail prices has been driven only somewhat by rising crude oil prices and instead has been the product of refinery maintenance and issues, which has been more dramatic than in recent years.  This has subsequently meant less gasoline being produced and fewer supplies, which has squeezed prices higher.
Crude oil, one factor in the recent run up of gasoline prices, saw somewhat steady declines this week as concerns have resurfaced about the global economy and strength of demand.  While U.S. unemployment data was positive, unexpectedly weak gross domestic product (GDP) growth and looming sequester cuts in the U.S. contributed to the 2 percent decline in crude oil (through Thursday) for the week.  The U.S. government remained in political gridlock through Thursday, failing to agree on an alternative deficit-reduction plan and bracing for the prospect of massive U.S. government spending cuts (of $85 billion) beginning Friday.  The International Monetary Fund (IMF) has warned the cutbacks could knock at least 0.5 percentage point off U.S. economic growth this year and slow the global economy.  Crude oil dropped 5.6 percent in February, after three straight monthly gains.  The commodity settled at a new 2013 low of $90.68 Friday, down 2.7 percent for the week.
In its weekly report, the Energy Information Administration (EIA) data showed crude oil stocks rose (for the sixth straight week) 1.1 million barrels to 377.5 million barrels, in line with expectations.  Gasoline stocks fell by 1.9 million barrels to 228.5 million barrels, also in line with expectations.  Total petroleum demand was measured at just 3.5-million barrels per day (bpd), poor for February or any month.  Gasoline demand inched some 160,000 bpd higher to 8.597-million bpd.
"Gas prices increased at a dramatically faster pace than expected in February," said Martha M. Meade, Manager of Public and Government Affairs for AAA Mid-Atlantic.  "Motorists unfortunately are paying more for gasoline than ever at this time of year.  There is a lot of uncertainty on where gas prices will go over the next few weeks and there is still refinery maintenance to be completed and most of the country must transition to summer-blend gasoline, so motorists are likely to face continued high prices in the weeks ahead.  But hopefully the worst of the price spikes are behind us for now."
Although gas price increases have eased a bit, analysts believe we have yet to see the spring price peak.  Gas prices are expected to peak sooner than in previous years (prices peaked in early April last year), so what we pay on St. Patrick's Day could be more than what we are paying today.
Analysts will continue to watch the sequestration situation in the U.S. in the coming week, as continued government cuts could impact several facets of the economy – consumer spending, crude oil prices, gasoline prices – and in turn impact gasoline demand.

Comments