NFL
Washington Commanders hopeful to get Jonathan Allen, Kamren Curl on field at Detroit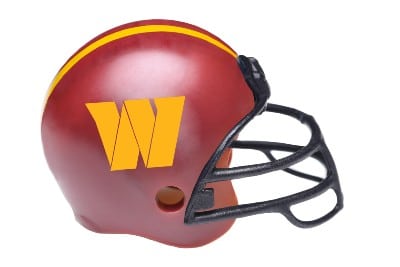 Defensive lineman Jonathan Allen and safety Kamren Curl were limited participants at Washington Commanders practice on Wednesday, but that's good news for Commanders fans.
Allen suffered a groin injury in Washington's 28-22 win over Jacksonville in Week 1, and Curl missed the game with a right thumb injury.
Allen underwent an MRI on Monday, but it was said that the test was precautionary, and Allen said after practice on Monday that he was "feeling good" and did not seem worried about his status.
According to the team's website, Allen participated in individual drills on Wednesday with a wrap on his upper right thigh.
The 2017 first-round pick from Alabama was on the field for 54 snaps on Sunday, two sacks and three QB hurries on 39 pass-rush snaps, and a Pro Football Focus grade of 69.7.
The six-year NFL vet graded out at 84.9 last season, with 10 sacks, 52 tackles and 67 total QB pressures on 772 snaps.
Kurl was in a helmet on Wednesday, but was only on the field for a handful of drills, and was wearing a bandage on his right thumb.
The seventh-round 2020 pick from Arkansas graded out at 69.4 for the 2021 season, with 98 tackles, six QB pressures, including one sack, three pass breakups, and an NFL passer rating against at 87.6 in 878 snaps played.
In his absence, backup Darrick Forrest put in a solid game in the win over the Jaguars, with five tackles, two PBUs and a game-sealing INT.
"(Forrest) did things tremendously well and the things we asked him to do, did very well," Rivera said. "That was a tremendous performance, and he made an impact in the game."
Forrest, a fifth-round 2021 pick from Cincinnati, graded out at a team-best 91.5 last week on 67 snaps.