Virginia Tech gets commitment from three-star in-state recruit Tavorian Copeland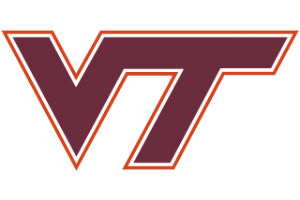 New Virginia Tech football coach Brent Pry has been very vocal about recruiting The Commonwealth, and the Hokies have now picked up another commitment from the state of Virginia.
Appomattox High School star Tavorian Copeland has committed to the Hokies, becoming the 10th player of the 2023 recruiting class.
Copeland, standing 6-foot-4 and weighing 195 pounds, is a three-star recruit according to 247Sports' rankings. He had offers from both Virginia Tech and Virginia as well as Yale, Princeton and others.
At the next level, he projects as a speedy linebacker and has a ton of length, though there are some that believe he could also end up at safety.
"First off I want to say thank God for putting me in this position," he wrote on Twitter. "I also want to thank my family, and friends for keeping me motivated through this journey. I appreciate all the coaches that reached out to me. But without further [ado], I will be continuing my academic and athletic career at Virginia Tech."
As for why he chose Tech, the visit to Blacksburg is what convinced him.
"It was really the official visit," he told 247Sports. "It really let me know what Virginia Tech was all about, honestly. I was really liking the coaching staff and the vibe from Virginia Tech, but the official visit really solidified my opinion on Virginia Tech."
Story by Roger Gonzalez