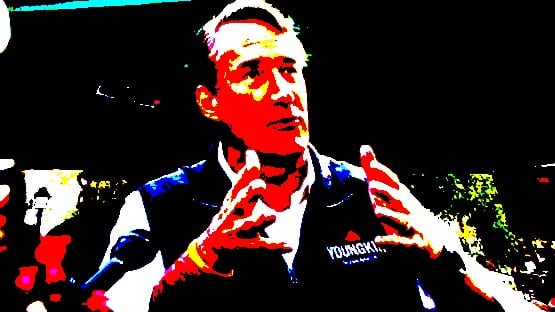 Ralph Northam, as governor, pushed to increase housing subsidies as the solution to the affordable-housing crisis. Glenn Youngkin thinks the solution is a pushback against restrictive local zoning regulations.
"The cost to rent or buy a home is too expensive," Youngkin said in a speech to the money committees of the Virginia General Assembly last month. "We must tackle root causes behind this supply and demand mismatch; unnecessary regulations, overburdensome and inefficient local governments, restrictive zoning policies, and an ideology of fighting tooth and nail against any new development."
Subsidies as a solution don't boost supply in a state that, according to a report from the housing advocacy group Up For Growth, is short 105,000 homes.
That's on top of a report from the Joint Legislative Review and Audit Commission that says the state is also short 200,000 affordable-rental units.
Youngkin wants to make it harder for local governments to block dense new development.
One example would be a proposed rezoning in Waynesboro that was withdrawn by the developer in May after the city planning commission voted against recommending a plan to subdivide a lot into 61 single-family residences, aiming to provide lower-cost new home options.
Residents of nearby neighborhoods were united in opposition to the proposed rezoning, something you see frequently, as Youngkin noted in an interview with conservative radio host Hugh Hewitt earlier this year.
"You know, folks fight tooth and nail to stop almost any development, and we've just got to recognize that you can't complain on one side about not having enough supply and then go lay in the road in order to stop all development," Youngkin said.
The governor has not detailed any specific policy proposals, but the ideas being floated include setting deadlines for local governments to approve development plans and building permits and updating state law to prevent localities from mandating large minimum lot sizes for new developments.