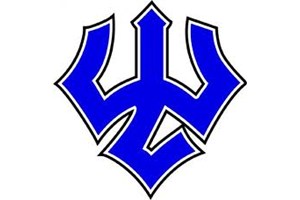 "The Music of George Gershwin" opens Washington and Lee University's five summer Alumni College programs to be held on campus June 29–July 2.
Alumni College programs attract participants from the Lexington-area community and around the country, offering what Rob Fure, W&L's director of special programs, calls "a stimulating educational vacation in appealing circumstances and congenial company." Costs for summer 2014 programs range from $495-$795.
This summer's other programs will include: "Leonardo and the Nature of Genius," July 2-5; "The World of Charles Dickens," July 6-11; "The Great War," July 13-18; and "A Family Adventure in Archaeology (July 23-26, sold out).
The Gershwin program will provide a brief but comprehensive review of the composer's many sides, examining his superb songs and the blockbuster Broadway shows and Hollywood musicals to which they belonged. His standards, such as "I Got Rhythm," "The Man I Love," and "Someone to Watch Over Me" have been performed by countless popular singers over the decades, and his groundbreaking "Rhapsody in Blue" remains the most-performed classical piece of the 20th century. Gershwin's other works include the tone-poem "An American in Paris," the Piano Concerto in F, and his folk opera, "Porgy and Bess," generally considered his masterpiece.
W&L art historian George Bent, historian David Peterson and chemistry professor Erich Uffelman will lead the appreciation of Leonardo DaVinci's genius, His insights into an array of disciplines changed the world. He imagined great armored war machines that fired cannons from a covered, mechanical carriage. He envisioned flying machines that operated on screw shafts and enormous wings. He dreamt of diving suits and robots and odometers and self-supporting bridges that could span miles. And he invented a new way of painting, mastered the art of bronze casting, designed sophisticated buildings, and ushered in modern medical study.
The Dickens program will focus on three of Dickens' greatest works: "David Copperfield" (which he called his own "favourite child"), "A Tale of Two Cities" (one of the great historical novels of the age), and A Christmas Carol. Discussion will consider not just Dickens' fiction, but also his relation to travel writing, journalism, and the visual arts of the period. Lecturers will include Marc Conner, W&L associate provost; art historian and biographer Lucinda Hawksley, author of "Charles Dickens and Katey: The Life and Loves of Dickens' Artist Daughter" and Dickens's great-great-great-granddaughter; and Lamar Cecil, noted W&L historian.
The 100th anniversary of World War I presents a fitting occasion to examine its profound historical importance. Because it changed how many Americans thought about the world and their role in it, "The Great War" will explore not only the war's origins, conduct and ramifications, but also why America got involved. We will weigh particularly the significance of Woodrow Wilson as a war president. Wilson elevated himself when the fighting ended to a world leader with a vision for a new world order. The essence of "Wilsonian Idealism," its rejection by the Senate, and its contemporary relevance for American foreign policy will also be discussed. Leading the program will be de Barry Machado, emeritus professor of history at W&L; Lamar Cecil, former Kenan Professor of History; Wayne Thompson, formerly of W&L's politics department; and Jennifer Siegel, distinguished visiting professor from The Ohio State University.
For more information and registration, visit alumnicollege.wlu.edu, or contact Rob Fure or Susie Thompson, at 540-458-8723 or [email protected].