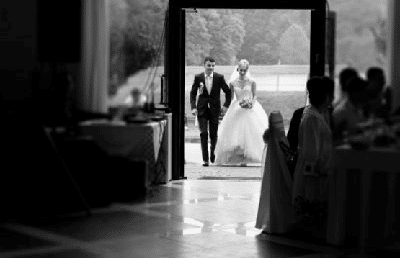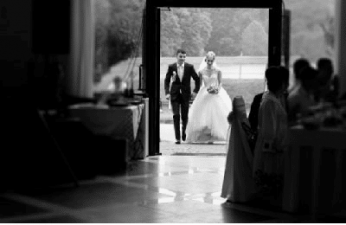 Valentine's Day is in two weeks and the average wedding costs $28,000.
WalletHub released its report on 2023's Best Places to Get Married. The personal finance website compared more than 180 of the biggest cities in the United States across 26 key indicators of cost-effectiveness, convenience and enjoyment. Data includes average wedding cost, venues and event spaces per capita and wedding vendors.
Richmond is the 19th best place to get married in the U.S., according to the report.
Orlando is no. 1, followed by Las Vegas, Tulsa, Tampa and Atlanta.
The lowest average wedding cost is $15,235 in Fort Smith, Ark., which is 31. Times lower than in Honolulu and Pearl City, Hawaii where the average cost is $47,813.
Washington has the most event planners per capita with 71, which is 8.9 times more than in Fayetteville, N.C. with the fewest at 8 event planners.
Experts offered opinion on factors couples should consider when setting a wedding budget.
"When couples set a budget for their wedding, a key factor is whether they are on the same page and whether they can talk it through," Dr. Jason Whiting, graduate program director and faculty member of the School of Family Life at Brigham Young University, said. "Unfortunately, some couples start off their marriage with stress and tension about money and have style differences that are reflected in the wedding plans. Recent research suggests that more expensive weddings are often associated with shorter marriages, and it may be that elaborate plans bring stressors and unrealistic expectations that cause angst that is hard to overcome."
Dr. Erika Engstrom, Director of the School of Journalism and Media at University of Kentucky, said the answer is easy. Couples should know how much money they are willing to spend without affecting the start of their marriage and life together.
"What you do not want to do is go into debt to pay for a wedding or pay interest on a new (or current) credit card for what is essentially a big party. Think about your wedding as a celebration with family and close friends, rather than a show. Who do you really want to be there? Can your guests afford to travel to your wedding? The tradition of the bride's — or bridegroom's — parents paying for a wedding as a gift to the couple may be something you do not have an issue with — but what could you do with the money instead of paying for the wedding (such as a down payment on a house)?" Engstrom said.
Dr. Madhavi Menon, a professor at Nova Southeastern University, said many factors are involved in deciding where to get married: where the bride or groom grew up or has family, a place significant to them as a couple or a vacation destination to celebrate.
"Zeroing in on the wedding destination could very well be the first big decision being made by the soon-to-be married couple, but like the marriage ahead, determining the destination should be a joint effort, while also giving due consideration to each person's wishes," Menon said.
Engstrom said the location depends on the money and the time the couple is willing to spend on travel.
"A destination wedding may serve as a well-deserved getaway or family reunion, or you might want to think about what is easiest and cost-effective for not only you but for your guests. A wedding should be a once-in-a-lifetime event, so if you can afford it and have considered whether or not the traditions associated with weddings align with your personal values and ethics, go ahead and go big. If you are more practical, backyard weddings can be just as fun (one of the most fun weddings I have attended was a backyard wedding). Or there's always city hall, which can be as romantic as the $30,000 white weddings typically portrayed in magazines and movies. It really does not matter where you get married, but that you truly and authentically mark the occasion," Engstrom said.
Dr. Daniel J. Puhlman, Assistant Professor at the University of Maine offered tips for couples planning a wedding on a budget.
"Remember that a wedding and a marriage are not the same. Do not spend recklessly thinking it will be the thing that sends you into marital bliss. It is a fleeting experience and the memories will be wonderful, but is it really worth breaking the bank? Could your marital health be better protected by investing your money in more meaningful ways? YES!! Remind yourselves that this is a single day in your life and the money you spend will simply disappear into the wedding industry with no positive impact on your relationship. If you feel a need to impress people or 'keep up with the Jones's' then you probably should rethink those priorities as you plan your wedding," Puhlman said.
Engstrom encourages couples to think about the future and the now.
"How much are you willing to spend on a party? What will not cause you more debt? Do you really need the monogrammed napkin rings and 10-tier cake? Be wary of going down the rabbit hole of what Naomi Wolf calls 'Brideland,' where every conceivable accouterment becomes a life-or-death magical item that you think you must have," Engstrom said.