Sports
What UVA Basketball fans need to know: Miami is ranked, but we're not sure why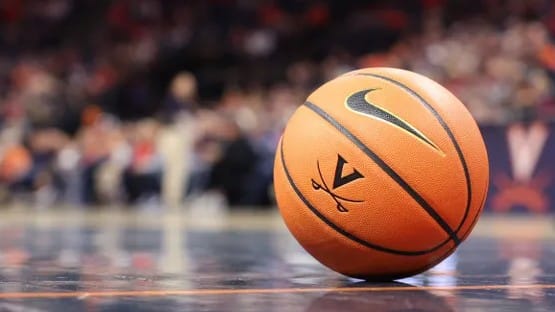 Miami is 22nd in both national polls this week, which is probably what you should expect for an ACC team off to an 11-1 start.
The best victory to this point for the 'Canes, though, is Rutgers, which is sneaky decent (7-4, KenPom: 27), but still, it's Rutgers, and it was at home.
Cornell (7-3, KenPom: 176) dropped 105 on them, albeit in a loss – 107-105, on Dec. 7.
Miami (11-1, KenPom: 48) is 123rd nationally in adjusted defense (0.997 points per possession).
That's bad.
They're good on offense – 12th (1.143 PPP).
They've got some dudes – Isaiah Wong, Nijel Pack.
The Pack kid was lured to South Florida by a pending two-year, $800,000 NIL deal, so somebody with money, anyway, thinks he's good.
This Miami team should end up in the NCAA Tournament, but nothing right now except the 11-1 record screams ranked team.
The matchups
Isaiah Wong, a 6'4" junior, is the nerve center for UM (16.7 ppg, 4.5 rebounds/g, 4.4 assists/g, 46.1% FG, 26.2%3FG).
I presume that Tony Bennett puts Reece Beekman (9.3 ppg, 4.7 assists/g, 41.7% FG, 45.0% 3FG) on him defensively.
Beekman hasn't been what he was last year on the defensive end this year. According to Synergy Sports, Beeks, a year ago, held opponents to 0.675 PPP and 30.9 percent shooting; through nine games this season, he's allowing 0.833 PPP and 41.2 percent shooting.
This will be a test that Bennett will need Beekman to pass.
Jordan Miller (15.1 ppg, 6.1 rebounds/g, 54.2% FG, 34.1% 3FG), a 6'7" senior, gives up 50 pounds to his opposite four, Virginia's Jayden Gardner (11.8 ppg, 6.3 rebounds/g, 52.7% 3FG).
Arkansas State transfer Norchad Omier (13.8 ppg, 9.9 rebounds/g, 62.9% FG), is an undersized five (6'7", 245 pounds).
Omier will match up at the outset with 6'11" Virginia center Kadin Shedrick (9.9 ppg, 4.6 rebounds/g, 72.1% FG), but expect Bennett to use 6'8" grad transfer Ben Vander Plas (6.8 ppg, 3.9 rebounds/g, 38.3% FG, 28.6% 3FG) and 6'8" freshman Ryan Dunn (3.0 ppg, 2.4 rebounds/g, 53.3% FG) at the five spot for stretches.
Nijel Pack, the 6'0" Kansas State transfer, has seen his productivity drop (from 17.4 ppg last season to 11.3 ppg this season) – with his shooting also down (he's below 40 percent from the field, and just 32.8 percent from three).
Pack missed Miami's 91-76 win over St. Francis (Pa.) on Saturday, but coach Jim Larranaga expects him back for Tuesday's game.
Bensley Joseph (6.4 ppg, 2.8 assists/g, 48.1% FG, 42.4% 3FG), a 6'2" sophomore, got the start at point in Pack's absence, and put up good numbers – 14 points, seven rebounds and six assists.
Pack and Joseph will have to match wits with UVA's timeless Kihei Clark (11.3 ppg, 5.3 assists/g, 40.8% FG, 38.7% 3FG), who is 5-0 all-time against Miami.
Wooga Poplar (8.3 ppg, 50% FG, 33.3% 3FG), a 6'5" sophomore, gets 6'4" senior Armaan Franklin (10.9 ppg, 43.1% FG, 42.5% 3FG), who hasn't done much since his 26-point night in the win over Baylor last month.
Bennett has been giving more minutes of late at the big guard slot to 6'4" freshman Isaac McKneely (4.9 ppg, 35% FG, 38.7% 3FG), so expect to see iMac for 20-25 minutes Tuesday night.
Projections
KenPom: Virginia 69-67, 57% win probability
Bart Torvik: Virginia 67-66, 56% win probability
ESPN BPI: Miami +1.3, 55.7% win probability
Video