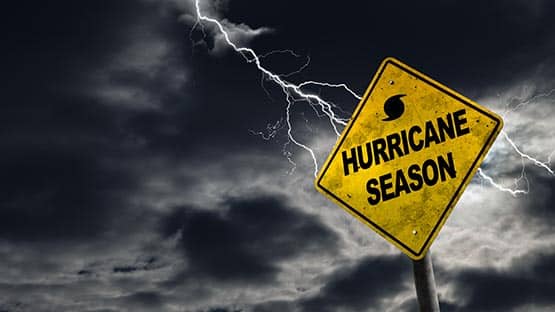 If you are traveling to the Outer Banks or Myrtle Beach this summer, you might want to keep a watch on the weather forecast before hitting the road.
The official Atlantic hurricane season begins June 1 – although it is possible for a tropical storm to emerge in May. The National Hurricane Center began their daily outlook on Monday.
AccuWeather Senior Meteorologist Thomas Kines said their 2023 forecast for the Atlantic calls for between 11 and 15 named storms.
"We are expecting two to four named storms to have a significant impact on the United States," Kines said.
In 2021, there were 14 named storms, eight hurricanes, two major hurricanes and four named storms that had a significant impact on the U.S., Kines said.
"Significant impacts from named storms aren't all that common along the coast of Virginia, but they do happen," Kines said. "We feel there is a lesser threat than usual this summer for a tropical system to have significant impacts on the Virginia coast."
However, Kines said, the same can't be said for the N.C. and S.C. beaches.
"There is a higher chance along the coast of North or South Carolina than the Virginia coast," Kines said.
That doesn't mean Virginians are out of the woods when it come to severe weather and flooding.
"However, systems of tropical origin moving into the southeastern part of the country, whether they are named or not, always have the potential to bring flooding rains northward into Virginia," he said.
Tips to prepare for hurricane season
The Blue Ridge Health District is encouraging Virginians to prepare for the 2023 hurricane season.
Determine your risks. Hurricanes are not just a coastal problem. Evaluate your local risk of things like flooding, falling trees, power outages, and reduced ability to travel.
Develop your evacuation plan. Decide now where you will go in case of an emergency or evacuation. Remember to think about your pets, as well, as most shelters do not permit them.
Assemble your disaster supplies. If a hurricane hits, you'll need supplies for the storm, as well as the duration of the recovery and cleanup period to follow. Consider your supply of non-perishable food items, as well as other supplies you would need if you're without electricity and running water for any amount of time.
Get your insurance checkup. Call your insurance companies to make sure your homeowner or renter policy is updated. You may also think about doing the same for vehicle, life, or property insurance.
Download your 2023 hurricane evacuation guide. The Virginia Department of Emergency Management has created a very helpful, step-by-step guide to stay as prepared for and safe during a hurricane as possible.