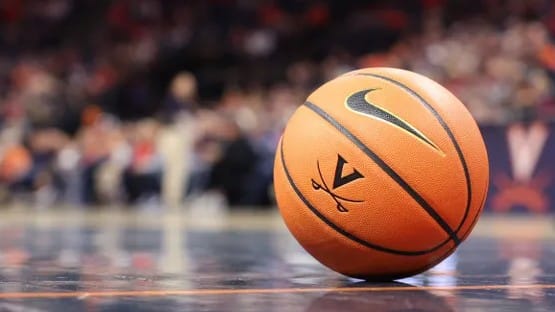 The Atlantic Coast Conference revealed the league schedules for men's and women's basketball on Tuesday night, and both Virginia programs will have some exciting matchups to look forward to on the hardwood in 2023-2024.
The UVA men's team is coming off a 25-win season, a share of the ACC regular-season title and a trip to the NCAA Tournament, while the women's team went from five total wins in 2021-2022 to a 12-game winning streak to begin last season, the first under Amaka Agugua-Hamilton.
Both programs have added some significant talent to their roster through traditional recruiting as well as the transfer portal, and are excited to put it all on display in just a few more weeks.
The men's team began practicing on Monday, with the women's team's first practice scheduled for Wednesday afternoon.
The first chance to see both teams in action will be at the annual Blue/White Scrimmages, which will take place on Saturday, Oct. 14 at John Paul Jones Arena beginning at 1:30 p.m.
UVA men's basketball schedule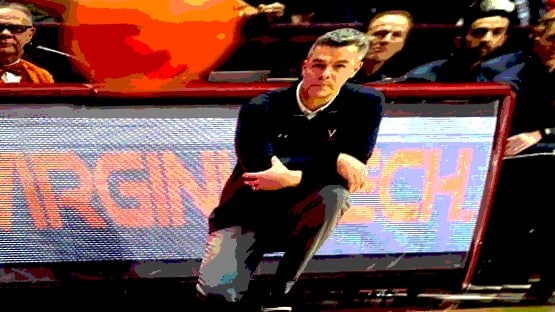 The Cavalier men's team will look quite different after losing more than half of its roster in the offseason. It will be the first season without the services of Kihei Clark since the 2017-2018 campaign, while Jayden Gardner, Armaan Franklin and Ben Vander Plas moved onto the professional ranks as well. Big men Kadin Shedrick, Francisco Caffaro and Isaac Traudt all decided to transfer in the offseason, leaving Tony Bennett with a lot of new faces to fill his roster.
The Wahoos brought in four players from the transfer portal — grad-transfer forwards Jordan Minor (Merrimack) and Jake Groves (Oklahoma) along with junior guard Dante Harris (Georgetown) and sophomore guard Andrew Rohde (St. Thomas).
Virginia also added five other freshmen: Blake Buchanan, Elijah Gertrude, Anthony Robinson, Desmond Roberts and Christian Bliss. Bliss, who will be taking a redshirt year in 2023-24, reclassified at the end of the summer to jumpstart his college career.
The Hoos, who finished 15-5 in conference play last season, will have a few solid non-conference opponents to look forward to, beginning with Florida in a neutral-site affair in Charlotte on Nov. 10. Ten days later, UVA will face Wisconsin in the opening round of the Fort Myers Tip-Off, and will square off against either West Virginia or future ACC member SMU in the second round.
In the inaugural ACC/SEC Challenge, the Cavaliers will host Texas A&M on Nov. 29 before the ACC opener against Syracuse on Dec. 2 at JPJ. Bennett's squad will travel to Memphis for its first true-road test on Dec. 19 before closing out the non-conference slate against Morgan State two days after Christmas.
ACC opponents traveling to Charlottesville this season include Miami (Feb. 5), which appeared in the Final Four in April, along with North Carolina (Feb. 24), Virginia Tech (Jan. 17) and NC State (Jan. 24).
UVA closes out its road schedule with a trip to Cameron Indoor Stadium on March 2 before wrapping up the regular season one week later on Senior Day, March 9, against Georgia Tech. See the full schedule below.
Monday, Nov. 6 — 7 p.m. vs. Tarleton State
Friday, Nov. 10 — 7 p.m. vs. Florida (Hall of Fame Series in Charlotte, N.C.)
Tuesday, Nov. 14 — 7 p.m. vs. North Carolina A&T
Thursday, Nov. 16 — 7 p.m. vs. Texas Southern
Monday, Nov. 20 — 6 p.m. vs. Wisconsin (Fort Myers Tip-Off)
Wednesday, Nov. 22 — 6 or 8 p.m. vs. SMU or West Virginia (Fort Myers Tip-Off)
Wednesday, Nov. 29 — 7:15 p.m. vs. Texas A&M (ACC/SEC Challenge)
Saturday, Dec. 2 — Noon vs. Syracuse*
Tuesday, Dec. 5 — 7 p.m. vs. NC Central
Saturday, Dec. 16 — 6 p.m. vs. Northeastern
Tuesday, Dec. 19 — TBA at Memphis
Wednesday, Dec. 27 — 7 p.m. vs. Morgan State
Saturday, Dec. 30 — Noon at Notre Dame*
Wednesday, Jan. 3 — 7 p.m. vs. Louisville*
Saturday, Jan. 6 — 2 p.m. at NC State*
Saturday, Jan. 13 — 2 p.m. at Wake Forest*
Wednesday, Jan. 17 — 7 p.m. vs. Virginia Tech*
Saturday, Jan. 20 — 6 p.m. at Georgia Tech*
Wednesday, Jan. 24 — 7 p.m. vs. NC State*
Saturday, Jan. 27 — TBA at Louisville*
Wednesday, Jan. 31 — 7 p.m. vs. Notre Dame*
Saturday, Feb. 3 — 2 p.m. at Clemson*
Monday, Feb. 5 — 7 p.m. vs. Miami*
Saturday, Feb. 10 — 7:45 p.m. at Florida State*
Tuesday, Feb. 13 — TBA vs. Pitt*
Saturday, Feb. 17 — Noon vs. Wake Forest*
Monday, Feb. 19 — 7 p.m. at Virginia Tech*
Saturday, Feb. 24 — 2 or 4 p.m. vs. North Carolina*
Wednesday, Feb. 28 — 9 p.m. at Boston College*
Saturday, March 2 — 6 p.m. at Duke*
Saturday, March 9 — 8 p.m. vs. Georgia Tech*
Bold — Home game
* — ACC opponent
UVA women's basketball schedule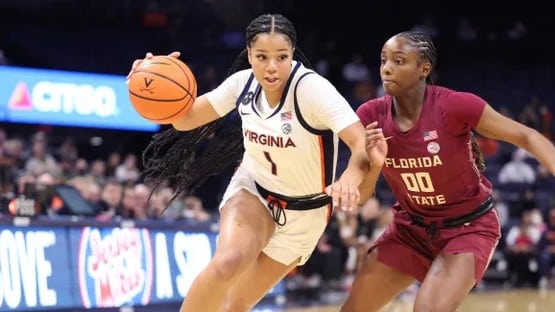 Year 2 of the "Coach Mox" era gets underway on Thursday, Nov. 2, when the Hoos host Pitt-Johnstown for an exhibition game.
Virginia returns nearly everyone from last year's roster, and has added a few experienced transfers as well as some promising youngsters.
It will be a senior-laden bunch in 2023-2024, with Camryn Taylor, Samantha Brunelle, London Clarkson, Mir McLean, Kaydan Lawson and Alexia Smith all returning for one more year, along with sophomores Yonta Vaughn and Cady Pauley.
The Hoos also added three transfers — guards Paris Clark (Arizona) and Jillian Brown (Miami) and 6-foot-7 center Taylor Lauterbach (Kansas State) — along with three promising first-years: Kymora "Mo" Johnson, Olivia McGhee and Edessa Noyan.
Johnson, a five-star recruit who graduated from nearby St. Anne's-Belfield, was a McDonald's All-American (where she won the 3-point contest), while McGhee played the majority of her high-school ball in Central Virginia at Louisa County before transferring to IMG Academy in Florida for her senior year. Johnson was No. 24 overall in the espnW HoopGurlz rankings, with McGhee checking in at No. 45 nationally. Noyan enjoyed a standout career in Sweden, which included a trip to the U20 Nordic and European Championships this summer.
The regular season begins on Nov. 8 at JPJ against Maryland-Eastern Shore, the first of four home games to start things off. Oklahoma comes to town on Nov. 19 before the Cavaliers travel to the Cayman Islands to face Tulane and reigning national champion LSU on Thanksgiving weekend.
UVA returns home to face Missouri in the first-ever ACC/SEC Challenge before concluding the non-conference schedule on Dec. 21 at home against Fordham.
NC State kicks off ACC play in Charlottesville on New Year's Eve, with exciting home matchups scheduled against Duke, Notre Dame, North Carolina sprinkled in throughout the season. The Hoos will finish the regular season at JPJ with the second of two Commonwealth Clash matchups against two-time reigning ACC Player of the Year Liz Kitley and Final Four participant Virginia Tech on March 3.
For the entire schedule, see below.
Wednesday, Nov. 8 — 7 p.m. vs. Maryland-Eastern Shore
Sunday, Nov. 12 — 2 p.m. vs. Campbell
Wednesday, Nov. 15 — 7 p.m. vs. William & Mary
Sunday, Nov. 19 — 2 p.m. vs. Oklahoma
Friday, Nov. 24 — 11 a.m. vs. Tulane (Cayman Islands Classic)
Saturday, Nov. 25 — 5 p.m. vs. LSU (Cayman Islands Classic)
Thursday, Nov. 30 — 5 p.m. vs. Missouri (ACC/SEC Challenge)
Sunday, Dec. 3 — 1 p.m. at La Salle
Wednesday, Dec. 6 p.m. — 7 p.m. vs. Rider
Saturday, Dec. 16 — 1 p.m. vs. Wofford
Thursday, Dec. 21 — 6 p.m. vs. Fordham
Sunday, Dec. 31 — 6 p.m. vs. NC State*
Thursday, Jan. 4 — 7 p.m. at Georgia Tech*
Sunday, Jan. 7 — Noon vs. Duke*
Thursday, Jan. 11 — 7 p.m. at NC State*
Sunday, Jan. 14 — 4 p.m. at North Carolina*
Thursday, Jan. 18 — 7 p.m. vs. Notre Dame*
Sunday, Jan. 21 — 2 p.m. at Florida State*
Thursday, Jan. 25 — 7 p.m. vs. Pitt*
Sunday, Jan. 28 — Noon vs. North Carolina*
Thursday, Feb. 1 — 6 p.m. at Virginia Tech*
Sunday, Feb. 4 — 4 p.m. vs. Clemson*
Thursday, Feb. 8 — 6 p.m. at Boston College*
Sunday, Feb. 11 — 2 p.m. at Wake Forest*
Sunday, Feb. 18 — 2 p.m. vs. Syracuse*
Thursday, Feb. 22 — 7 p.m. vs. Miami*
Sunday, Feb. 25 — Noon at Louisville*
Thursday, Feb. 29 — 7 p.m. at Duke*
Sunday, March 3 — 6 p.m. vs. Virginia Tech*
Bold — Home game
* — ACC opponent