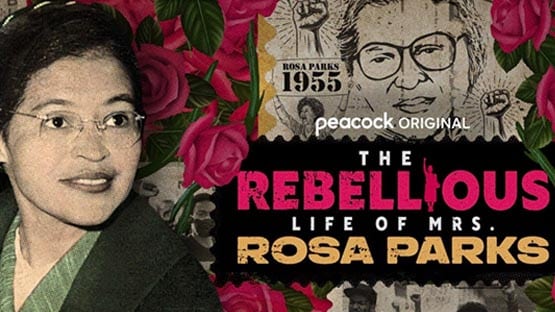 Waynesboro Public Schools plan to celebrate Black History Month by hosting a screening of the documentary, The Rebellious Life of Mrs. Rosa Parks, at Kate Collins Middle School on Thursday, Feb. 23, at 7 p.m.
The Rebellious Life of Mrs. Rosa Parks is a documentary based on the bestselling biography by Jeanne Theoharis and executive produced by award-winning journalist Soledad O'Brien.
According to the Tribeca Film Festival website, this documentary on the "mother of the Civil Rights movement," Rosa Parks, is a comprehensive telling of the icon's lifelong dedication to activism. The film chronicles her historic role in the Montgomery Bus Boycott, her work in politics alongside Congressman John Conyers in Detroit, and the many causes along the way, such as voting rights and reparations, that she fearlessly championed until her death in 2005.
"Parks is often reduced to a single act on a Montgomery bus in December 1955, but her decades of activism before and after this event are just as important," said Lorraine Dresch, a Waynesboro High School teacher and a Waynesboro Public Schools Diversity, Equity and Inclusion assistant.
"The deep dive into Parks' life was meaningful and changed students' understanding of her," said Dresch, who teaches the biography the documentary is based on.
One student wrote that before this unit, 'I just thought of Parks as someone in the history lessons, but now I see her as an actual person as I learn more about her life and connect her to reality.'
Another student wrote, 'Learning about how much of an integral part she was to the movement has drastically changed my opinion about her.'
The documentary is being shown in partnership with the Zinn Education Project.
The event is free and open to the public. However, registration is encouraged.
Kate Collins Middle School is located at 1625 Ivy St. in Waynesboro.
Registration is online.