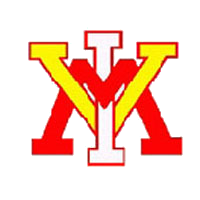 VMI quarterback Al Cobb has been named to the 2014 Jerry Rice Award Watch List as announced by The Sports Network Wednesday.
The top first-year player in the FCS, whether a true freshman or a redshirt freshman, will win the award named for the legendary wide receiver Jerry Rice, who played in the FCS (then Division I-AA) at Mississippi Valley State. The award will be voted on by a national panel of sports information and media relations directors, broadcasters, writers and other dignitaries following the regular season.
Cobb is one of three Southern Conference representatives on the list and the only quarterback among the 21 selected for consideration.
A redshirt freshman from Pulaski, Tennessee, Cobb currently leads the Big South in passing yards averaging 225.2 yards per game and is second in total offense with 224.0 yards per contest. He has produced three 300-yard games this season including a 308-yard passing performance with four touchdowns in the season opener against Bucknell which earned him SoCon Freshman of the Week honors. In six games this year, Cobb has thrown for 1,351 yards with 7 touchdowns and is completing 64.1% of his passes.
Cobb is the first VMI quarterback to appear on the Jerry Rice Award Watch list.