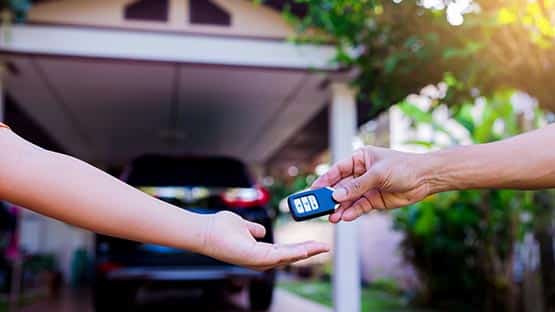 Virginians may now transfer a vehicle's ownership electronically saving time waiting in long lines at the Department of Motor Vehicles.
As part of the DMV's new website, qualified vehicle buyers and sellers may now utilize electronic titling, also known as e-titling.
The program will allow an individual selling a vehicle to a buyer the ability to transfer the title through the website.
"The next time you buy a car from someone who isn't a dealer, you may be able to transfer ownership without having to go to a DMV office," said DMV Commissioner Gerald Lackey. "With the launch of our reimagined website, we continue to look for innovative ways that allow Virginians to take care of their DMV business anytime and anywhere."
Requirements
The seller, buyer and vehicle must meet certain requirements in order to take advantage of the e-titling program.
Requirements for e-title transfer include:
Buyer and seller must be Virginia residents with myDMV accounts
Sale is one owner to one buyer
No liens present on the title
No holds on customers' accounts
Sale for a passenger vehicle (car, sport utility vehicle, truck; no trailers, mopeds or all-terrain vehicles)
For a complete list of e-titling requirements, visit dmv.virginia.gov/etitle