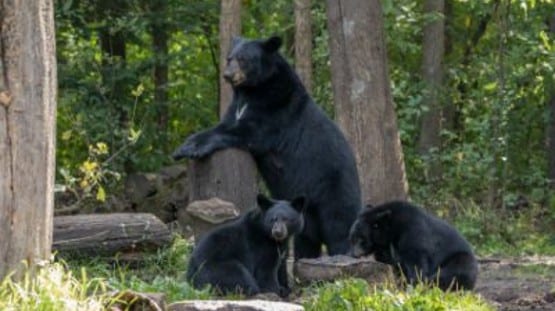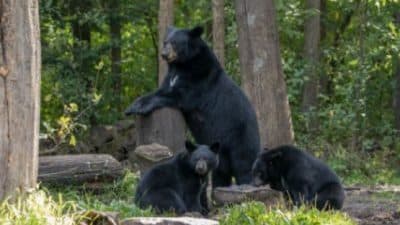 Virginia's black bears den in a variety of areas, and rarely emerge during cold months.
Some bears will remain active, while others will limit activity, according to the Virginia Department of Wildlife Resources.
Black bears den in brush piles, tree cavities, rock outcroppings, ground nests, debris piles and sometimes under porches or in unsecured crawl spaces of buildings. Black bears enter a winter den are often females who will give birth to their cubs in the den or females with yearlings. Male black bears generally do not stay in the den for the entire winter when extreme cold weather ends in Virginia.
Humans, of course, remain active through winter, and sometimes hike, cut firewood, clear brush, hunt or engage in other activities near bear dens. Female black bears with cubs will remain in the den unless forced to leave.
Humans are encouraged to avoid hiking in dense brushy thickets or young cutover timber stands. Keep dogs on leashes at all times to avoid a dog-bear encounter at a den site. Before burning brush or debris on your property, make sure the entire pile does not have signs of digging or entry routes. If you see large, excavated holes or fresh trails into debris or brush piles, listen closely for the sounds of cubs from a distance of at least 30 feet.
To prevent bears from denning under an occupied dwelling or in a crawl space, secure areas before December 1.
If you find a bear den, do not disturb or approach the area. Leave the area and alert someone if the den is on public property. If a female bear emerges from the den, do not approach the den. Note the GPS location and leave the area immediately. Contact the Wildlife Helpline at 1-855-571-9003 to report the den's location.