Sports
Virginia Tech's Corey Moore elected to College Football Hall of Fame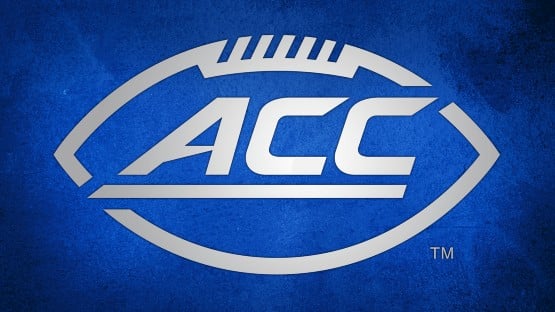 Four players and two coaches representing current ACC schools were among those elected to the College Football Hall of Fame for the Class of 2023, including former Virginia Tech defensive lineman Corey Moore.
Moore joins an ACC group that includes Syracuse defensive end Dwight Freeney, Boston College linebacker Luke Kuechly, Miami offensive tackle Bryant McKinnie, former Miami head coach and current ACC Network personality Mark Richt and former Georgia Tech head coach Paul Johnson.
"Congratulations to all the members of this year's incredible College Football Hall of Fame class, including Dwight Freeney, Luke Kuechly, Bryant McKinnie, Corey Moore, Paul Johnson and Mark Richt," ACC Commissioner Jim Phillips said. "We are extremely proud that these outstanding individuals are being recognized by the National Football Foundation and we look forward to celebrating them throughout the year and at their induction in December."
ACC schools had more representatives in this year's Hall of Fame class than any other conference.
Moore, a Brownsville, Tenn., native, becomes the fifth Virginia Tech player to enter the College Football Hall of Fame.
A two-time first-team All-American, and just the second Hokie ever to earn unanimous honors (1999), Moore became the first player in history to claim both Lombardi Award and Bronko Nagurski Trophy in the same season, and was the Football News Defensive Player of the Year in 1999.
Tech went 27-9 during his three seasons in Blacksburg, including three bowl berths and an 11-1 finish and #2 final national ranking after playing in the BCS national championship game.
Moore – who didn't actually play in the ACC; Virginia Tech didn't join the conference until 2004 – was a two-time Big East Defensive Player of the Year, and he twice led the conference in sacks, posting 17.5 in 1999 and 13.5 in 1998.
Moore finished his career with 166 tackles, 58 tackles for loss, 35 sacks, four pass breakups, three fumble recoveries (including one returned for a touchdown), six forced fumbles and three blocked kicks.
Moore is the only player in Virginia Tech history who longtime defensive coordinator Bud Foster has bestowed lifetime possession of "The Pail," the iconic object among Hokie defensive players, signifying blue-collar hard work.
Virginia Tech retired Moore's jersey in 2010.