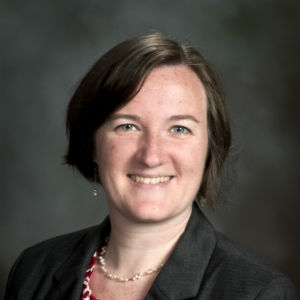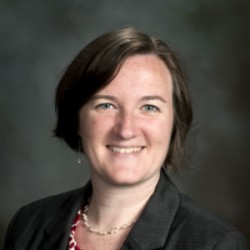 Unusual odors have been strong indicators throughout history that something is not quite right. One year ago, the smell of licorice permeated the air in Elk River, West Virginia, alerting citizens to a chemical spill of coal-washing foam.
"People who smelled it—even though it smelled sweet—knew something was going on," said Melanie Kiechle, an assistant professor at Virginia Tech.
"We use our sense of smell to evaluate our environment," she said. "In a world where we worry about pollution and biotoxins, smells that are out of the ordinary are alarming."
The same was true in the 19th century, when American worried that miasmas would make them ill.
Kiechle's research specialty is perceptions of odor and how they have changed over time. With funding from the National Endowment for the Humanities through the American Antiquarian Society, Kiechle is working this academic year in Worcester, Mass., where she has access to the Clara Barton Papers and other 19th century records.
These materials are a rich source of information about how the Civil War, with its stench of death and disease on the battlefield and in hospitals, changed attitudes toward odors.
"To spend a year at the American Antiquarian Society is a rich opportunity to work in primary archives and to be part of an intellectual conversation with other scholars," said Elizabeth Spiller, dean of the College of Liberal Arts and Human Sciences. "The National Research Council, home to the National Academies, classifies this as a highly prestigious honor. NEH Fellowships are a rare honor to win and offer an early indication of the distinction that this project is likely to achieve."
An expansion of her doctoral dissertation, Kiechle's current work will be part of a book titled, "Smell Detectives: An Olfactory History of Urban America, 1840-1900." She describes it as "a cultural history of fresh air and foul odors in urban environments."
That time is significant because the 1800s brought oil refineries, slaughterhouses, paper mills, and other industrial expansion—all means to prosperity but also causes of pollution on a large scale. People wrestled with how to balance urban growth against threats to pure air and clean water.
The Civil War heightened awareness. "Standing boards of health were created as a direct result of the war," Kiechle said. "It made an impression on those tending the wounded. People starting talking about how bad conditions were in hospitals and prisons based on smell."
Kiechle admits to being a bit of a smell detective herself. "A lot of historians were doing work on the senses and how people define their world in visual and spatial terms. I realized nobody was working on smell. I got interested in trying to recover and understand the lost smells of the nineteenth century."
"We don't think about our sense of smell very often," she said, "but it brings us a lot of information about the world around us." In the case of the Charleston chemical spill, for example, "there was an odor that was out of the ordinary. It was different, and that alerted people to a problem."
Kiechle joined the history faculty at Virginia Tech in 2012. She holds a bachelor's degree from Colgate University and a Ph.D. from Rutgers University. Her dissertation is titled, "The Air We Breathe: Nineteenth-Century Americans and the Search for Fresh Air."
The College of Liberal Arts and Human Sciences at Virginia Tech includes programs in the arts, humanities, social and human sciences, and education. The college seeks to illuminate human experience and expression by creating works of lasting scholarly, cultural, and aesthetic value; empower individuals to engage critically with the complexities of a diverse, global society; and foster the inquiry, innovation, and growth that produce individual and social transformation.