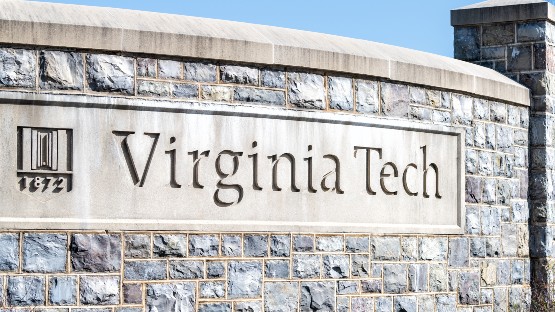 Devin Wilson did a little bit of everything at Virginia Tech: averaged 5.1 points in 129 career games in basketball, played a season of football, earned a pair of bachelor's degrees, in political science and English.
Wilson is back at Tech, as the director of student-athlete alumni engagement.
"It is an honor and a privilege to have been chosen as the director of student-athlete alumni engagement," said Wilson, who will be responsible for managing all aspects of Virginia Tech's Monogram Club. "Every athlete, coach, and manager has left their own Hokie legacy that deserves to be recognized. I am thrilled to represent those like me who have donated their blood, sweat and tears to always call Blacksburg and Virginia Tech, home!"
Wilson's role with the Monogram Club will focus on building and maintaining a year-round communication and engagement plan, with a push to grow brand awareness and create memorable experiences for former VT student-athletes.
"Devin's experience as a two-sport student-athlete at Virginia Tech will be extremely valuable as we continue to build upon the Monogram Club's impact," said Reyna Gilbert-Lowry, senior associate athletics director for inclusive excellence and alumni engagement at Virginia Tech. "This new role will help us maximize the opportunity to engage alumni and connect current and former student-athletes.
"Having one of our own, who knows the value of the Virginia Tech student-athlete experience, will pay dividends. We are extremely excited to welcome Devin back home to Blacksburg!" Gilbert-Lowry said.
Wilson returns to Blacksburg following a seven-month stint at San Diego State, where he served as a facilities and operations coordinator. He was the game manager for volleyball and women's basketball for the Aztecs.
A native of McKees Rocks, Pa., Wilson completed his master's degree in sport leadership from VCU in 2021, and added a sports MBA from San Diego State in 2022.