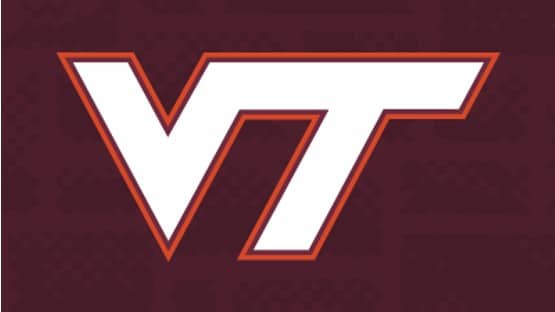 Virginia Tech athletics director Whit Babcock announced on Tuesday that the contracts of four Olympic sports head coaches have been extended.
Women's soccer coach Chugger Adair, men's soccer coach Mike Brizendine, swimming and diving coach Sergio Lopez Miro and wrestling coach Tony Robie have all agreed to terms that will keep them in Blacksburg through 2028.
"I firmly believe the best days in Blacksburg are ahead and these head coaches are a part of our optimism," Babcock said. "Each of them has built successful programs, while being committed to providing a first-class experience for our student-athletes. We're proud to call them Hokies and look forward to the continued success of their programs under their respective leadership."
Adair, hired in 2010, has an overall record of 148-75-24, which puts him atop the Hokies' all-time wins list in program history. In his 12 years leading Tech women's soccer, Adair has made the NCAA Tournament an impressive nine times, with four Sweet 16 appearances and one appearance in the College Cup, in 2013.
Adair made the news last month when it was announced that the school had settled a lawsuit with a former soccer player, Kiersten Hening, who alleged that she lost her starting position on the team after she refused to kneel during a unity ceremony at the beginning of a 2020 game.
The school settled the suit for $100,000.
The terms of the settlement included no admission of wrongdoing on the part of either Adair or Hening, who has since graduated from Virginia Tech.
Brizendine led the men's soccer team to six consecutive NCAA Tournament bids from 2016-2021, progressing past at least the first round each year – a feat accomplished by only two other teams (Indiana and Wake Forest) in that span.
In 2016, the Hokies marched to the Elite Eight in a run that included wins over No. 10 Charlotte and No. 7 Indiana.
Miro was named head coach of Virginia Tech's men's and women's swimming and diving in 2018, and has since helped re-establish the Hokies as a force in the pool. In 2021, the former Olympic bronze medalist led Tech to a breakout season, with the men's squad finishing a program-best 11th at the NCAA championships, and the women's team enjoyed its second-best all-time placement, finishing at 21st overall.
After a 2022 season that saw five swimmers earn All-America honors between both squads, Lopez Miro has now amassed a total of 43 school records, and a remarkable 359 top-10 program performances in his time at the helm.
The Tech men are coming off a runner-up showing at the 2023 ACC championships – their highest finish since 2014, headlined by Youssef Ramadan winning the league's most valuable swimmer for the second year in a row.
Robie came to Blacksburg in 2006 and has been an integral part in sustaining Virginia Tech as a powerhouse wrestling program, taking over as head coach in 2017. Robie has led the program to five ACC titles (three dual meet and two tournament), and the program's first undefeated season, in 2020-21, since 1956-57, finishing at 9-0.
In 2020-21, the program rose up the ranks to the No. 3 spot in the National Wrestling Coaches of America Coaches Poll, the highest rank under Robie and tied for the highest in program history.