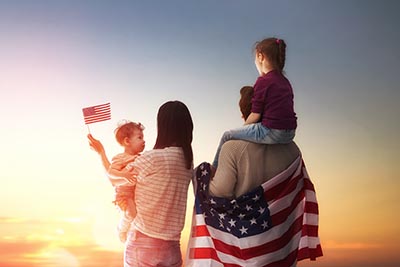 On Monday, as some people lose faith in American democracy, new Americans will become citizens at the Virginia Museum of History and Culture's July 4th Naturalization Ceremony.
The ceremony will take place at 10:30 a.m. at 428 N. Arthur Ashe Blvd., in Richmond.
This event is part of the second annual civic season between Juneteenth and July 4th, a new summer tradition for learning and action co-designed with Gen Z,  the future inheritors of our democracy.
Civic season kicked off June 12 and is a time to explore what you stand for through events, activities and resources from credible sources.
The naturalization ceremony, held in partnership with the U.S. District Court for the Eastern District of Virginia and the U.S. Citizenship and Immigration Services, will be officiated by Roger L. Gregory, Chief Judge, U.S. Court of Appeals for the Fourth Circuit.
The ceremony is free to attend and open to the public without registration.
Seating in Commonwealth Hall is limited. The ceremony will be streamed to an overflow seating area inside the museum and will also be available via live stream on the VMHC Facebook and YouTube channels.