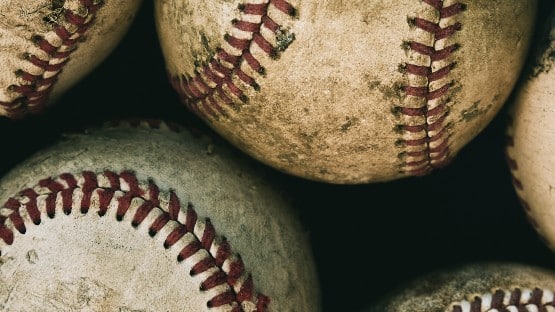 Virginia made an improbable run to the College World Series in 2021, then started the 2022 season 26-3.
Last season ended with a thud – a 13-16 finish that wrapped up at East Carolina with losses to ECU and Coastal Carolina in the regional round of the 2022 NCAA Tournament.
The problem was pitching, which faltered from basically April 1 on.
The 2023 UVA baseball season was starting to resemble 2022. A 30-4 start cooled off with a rough 5-7 patch that had the 'Hoos trending out of a top 16 national seed there for a while.
The pitching during that 5-7 stretch felt like déjà vu: the team ERA in those 12 games was a ghastly 6.94.
Egads, indeed.
Virginia rebounded, winning 10 of its last 11 to conclude the regular season, starting with an ugly 11-6 win over VCU before the final exam break that didn't seem like all that much at the time, to earn the #7 national seed and the right to host a regional.
On Sunday, the Cavaliers came full circle from where they were a year ago this weekend, closing out the Charlottesville Regional with their second win in two nights over, yep, East Carolina.
The 8-3 final score makes it sound like it was easy, but like a lot over the past year, it was anything but easy.
ECU led 2-1 into the seventh, and it felt like it should have been more – the Pirates left 10 runners on base, including two in the fourth, after a one-out Justin Wilcoxen RBI single had put ECU on top.
UVA starter Connelly Early, a transfer from Army, struck out Joey Berini and Alec Makarewicz with two on to end that threat – two of his 10 Ks in six and a third innings in what turned into his 11th win of the season.
The big blows that turned things around came from another transfer, Ethan O'Donnell (Northwestern), whose three-run homer in the seventh put Virginia on top, 4-2, and sophomore Anthony Stephan, whose three-run blast made it 7-2 in the eighth.
A night earlier, another transfer, Nick Parker, who pitched for four years at, yep, Coastal Carolina, pitched a gem, giving up a run on five hits in seven innings against ECU to record his eighth win of the season.
The winning pitcher in Friday's opener over Army was another transfer, Brian Edgington, whose college career started way back in 2017 at St. Joe's.
Edgington played JUCO ball in 2018, then pitched for three years at Elon before his grad season at Virginia.
He put in five perfect innings in UVA's 15-1 win on Friday.
The statline for the starting pitchers this weekend: 18.1 innings pitched, three earned runs, 12 hits, 19 strikeouts, two walks, one hit batter, 1.47 ERA, 0.82 WHIP.
Two of the wins in this weekend's regional were over an ECU team that had made it to the Super Regional weekend each of the past three Junes.
Next weekend won't be any easier than this one – Virginia gets the winner of Coastal Carolina-Duke.
Yes, Coastal, the team that ended UVA's season in 2022, or Duke, which took two of three from the 'Hoos in a three-game series at The Dish in late April.
The good news is: the Super Regionals are returning to Charlottesville for the first time since 2015.
You remember 2015, of course.