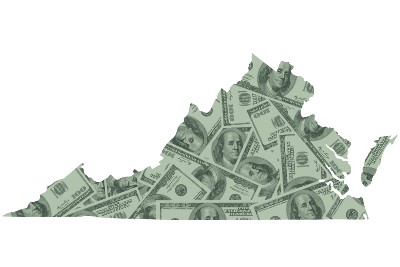 Glenn Youngkin trash-talked Virginia's two-year run as CNBC's Top State for Business on the campaign trail last year.
Be careful what you wish for: the Commonwealth dropped out of the top spot this year.
Now it's time for Democrats to gloat.
"Perhaps the governor needs to acknowledge that Democratic policies helped our Commonwealth lead the nation, and that his approach has made us fall behind," Fourth District Congressman Donald McEachin said.
"For three years in a row, Virginia was the top state for business under Governor Northam and Democratic leadership. Now, with the tumultuous six months of a culture warrior, conservative extremist — our stay atop the mountaintop is over," Democratic Party of Virginia Chairwoman Susan Swecker said.
Ouch, indeed.
Virginia actually only fell to No. 3 in the CNBC rankings, which still ain't bad, but the reasons for the drop are reasons for alarm.
Virginia's ranking was moored by its 30th-place finish in cost of living, 25th-place number in cost of doing business, and 20th-place showing in the stability of the state government's finances.
The state finances ranking is almost certainly a function of the inability of Youngkin and the General Assembly to come to an agreement on the state budget until June, more than three months behind schedule.
A Youngkin spokesperson downplayed the drop in the ranking, saying "accolades and rankings haven't always translated into growth in Virginia."
Except that it did. From the first quarter of 2007, the year that Virginia first climbed atop the CNBC Best State for Business ranking, through the fourth quarter of 2021, the state's quarterly gross domestic product grew from $384.9 billion to 614.8 billion, with growth averaging out at 3.3 percent per year.
Virginia has been CNBC's Top State for Business five times since 2007. Only one of those, in 2011, came on the watch of a Republican governor.