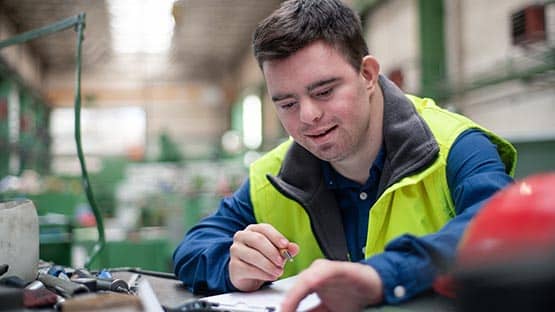 The Virginia Down Syndrome Association received $45,000 from Sentara Health to assist with family care coordination for families with a member diagnosed with Down syndrome.
Support starts when families receive a prenatal or birth diagnosis with Down syndrome and continues through their lifespan.
Through one-on-one resource navigation, connection to peer mentors and a variety of educational and social programs, VDSA supports families in learning how to support the individual with Down syndrome in their life.
"We are honored to receive this funding from Sentara to provide vital support to families across Virginia," said Jennifer Case, Executive Director of VDSA, a nonprofit organization dedicated to improving the health and well-being of individuals with Down syndrome. "This gift will allow us to reach more families than ever before and ensure they are connected and supported in their caregiving journey."
This contribution from Sentara reinforces their commitment to creating healthier communities through partnerships with the Virginia Down Syndrome Association and individuals.
Learn more about the Virginia Down Syndrome Association at www.virginiadsa.org.