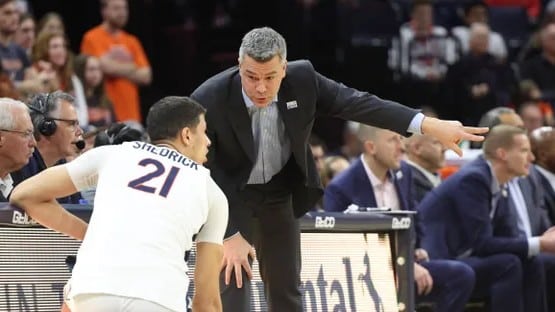 Shedrick gives Virginia good minutes
Virginia coach Tony Bennett said earlier this week that Kadin Shedrick needed to be ready in case Bennett needed to call the former starting center's name.
Shed's counting numbers in Saturday's 76-57 win over Boston College weren't all that impressive – two points, two rebounds, one assist, one block, one steal, four fouls in 13 minutes – but the redshirt junior gave Bennett important minutes off the bench.
The coach went to Shedrick after BC seven-footer had shredded Ben Vander Plas and Francisco Caffaro for 14 points in the first 5:46, and Shedrick calmed things down.
"We felt we needed a big body, and again, we use Francisco, we use Kadin, just to match up, Ben, you know, was guarding him some, too, and Jayden, but he kind of seemed like he got a little bit of room and rhythm, as the saying goes, for some of the shots. When we put in Kadin, I thought he was a little quicker and a little more active to the ball, blocked a couple shots, and you know, did some good stuff for us out there," Bennett said.
Shedrick's plus/minus was a deceptive +7 – deceptive because, he was on the floor with the scout team in garbage time as Boston College's backups cut into Virginia's margin by six in the final 2:54.
That +13 for Shedrick's meaningful 10 minutes is a nice showing for a guy who had only played a cumulative 12 minutes in Virginia's last three games.
"I was happy for Kadin," Bennett said. "You know, that's why we just, keep staying ready for all those guys, you know. Different games present different matchups, and we played with a different lineup for, I guess, the majority of the second half."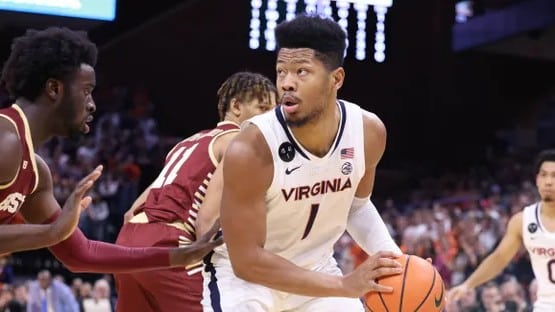 Gardner puts up good fight
Jayden Gardner had averaged 5.8 points and 2.5 rebounds in Virginia's four games coming into Saturday, as freshman Ryan Dunn was breathing down his neck for minutes at the four spot.
The fifth-year senior had his best output in two months in Saturday's win, scoring 18 points on 8-of-12 shooting and snaring six rebounds in 24 minutes.
"I thought he worked hard this week," Bennett said. "This was our bye week, and we did some things. Just thought he got back, you know, played a lot of one-on-one in the post and midrange. And Coach (Jason) Williford did a good job with those guys, just kind of working, and I thought, you know, just sometimes when you have a bye week, you have a chance to really go to work on your own game, some skill development, so to speak, and then of course, working on the things you need to work on, so, I think that was it."
Gardner said his focus in the bye week was "just, you know, just getting up extra shots, and also getting rest and utilizing that."
"I think that fine balance was really good to me. Just been working really hard, just staying ready," Gardner said.