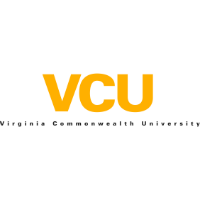 The American Hospital Association today recognized the VCU Medical Center with its top honor for leadership and innovation in safety and quality improvement.
The VCU Medical Center was selected as the 2014 recipient of the AHA–McKesson Quest for Quality Prize® in part because of training that resulted in a 50 percent reduction in serious safety hospital events, an electronic early warning system that alerts caregivers in real time of a patient's declining health status and a community clinic that has enhanced care management and care coordination for the sickest, poorest patients.
The VCU Medical Center, an urban academic research medical center in Richmond, was selected by a multi-disciplinary committee of health care quality and patient safety experts based on its sustainable and widely adopted approach to achieve the Institute of Medicine's six quality aims for safe, effective, efficient, timely, patient-centered and equitable health care.
"We are humbled and honored by this recognition because it affirms that we are among the best of the very best in the nation," said John Duval, CEO of MCV Hospitals. "It is because of the dedication and hard work of our more than 10,000 alert and concerned team members that we have had such success in keeping our patients from encountering preventable harm."
The AHA selection committee noted how VCU Medical Center physicians and staff across all elements of the organization demonstrated a laser-sharp focus on high reliability practices and a relentless dedication to ensuring the safety of patients, staff and visitors.
Sheldon Retchin, M.D., CEO of the VCU Health System and senior vice president for Health Sciences at VCU, said that to achieve the highest quality, an organization must foster a culture of high reliability across all team members, from the physicians and nurses to the pharmacists and therapists to the environmental care workers.
"We decided that as an academic medical center, we could not only set a new standard of excellence for safety and quality, but we could lead the nation in terms of teaching the next generation of health care professionals the behaviors and work processes that are necessary for safety and quality," Retchin said.
In 2008, the medical center developed "Safety First, Every Day," a mantra to support the goal of becoming America's safest health system, through reaching zero events of preventable harm to patients, team members and visitors. Since the initiative's inception, more than 12,000 team members have been trained in safe behaviors and error-prevention tools, and the hospital has seen a 50 percent reduction in serious safety events.
In 2012, VCU Medical Center created a customized early warning system that pulls data from more than 650 patients' electronic records to alert providers to potential changes in their conditions. The system empowers the medical center's Rapid Response Team, a team with clinicians who are in the hospital 24/7, to effectively triage and visit the most critically ill patients before their conditions deteriorate.
And as part of its robust community outreach, VCU Medical Center's Virginia Coordinated Care program established the Complex Care Clinic in 2011 to improve the quality of care and to decrease the costs associated with the sickest patients, who often have financial, social and other barriers to accessing care. In its first year, the clinic achieved a 44 percent decline in inpatient admissions, a 38 percent decrease in emergency department use and a 49 percent reduction in total hospital costs. This resulted in a total cost savings of $4 million and an average annual cost savings of $10,769 per patient.
"The McKesson Award is a great honor and is evidence of our commitment to ensuring that every patient at the VCU Medical Center will receive medical care that is world class and focused on safety and quality," said VCU President Michael Rao, Ph.D. "I am so pleased and proud of my colleagues across the VCU Medical Center who have made a real investment in and dedicated themselves to the safety and dignity of all our patients."
Last year, the health system hired its first chief safety and quality officer, Gene N. Peterson, M.D., Ph.D., who also serves as associate dean for patient safety and quality care in the VCU School of Medicine. As an integral part of the leadership team, he is charged with taking the medical center to new levels of safety, quality, graduate medical education and curriculum design that crosses all clinical disciplines.
In addition to VCU's top honor, there was a finalist, Carolinas Medical Center in Concord, N.C., as well as three organizations that received the Citation of Merit, including the Medical University of South Carolina Medical Center, Charleston, S.C.; the University of Wisconsin Hospitals and Clinics, Madison, Wis.; and Richard L. Roudebush VA Medical Center, Indianapolis.
The AHA-McKesson Quest for Quality Prize is presented annually and is supported by a grant from the McKesson Corporation. This year's awardees will be recognized on July 20 at the Health Forum and American Hospital Association Leadership Summit in San Diego.