Local
UVA makes plan for biotech institute with $100 million gift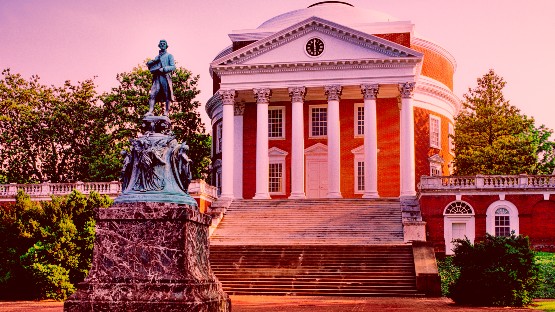 The Paul and Diane Manning Institute at UVA will be at the forefront of next-generation medicine.
The institute will accelerate the development of revolutionary cellular, gene therapies, nanotechnology and targeted drug delivery. It will also ensure that Virginians can stay in the Commonwealth for complex health care.
Funding is provided by a $100 million gift from Paul and Diane Manning, $150 million from UVA and a $50 million initial investment from the Commonwealth. The institute will potentially generate thousands of jobs, power the Commonwealth's economy and is expected to attract biotech, pharmaceutical companies to central Virginia.
"We live in an incredibly exciting time of discovery in medicine — and the Manning Institute will ensure UVA remains at the forefront of research and patient care," UVA President James E. Ryan said. "Paul and Diane Manning's extraordinary gift will mean new treatments and therapies for the patients who need them most, and I'm immensely grateful for their generosity and vision. Importantly, this transformational investment in healthcare for Virginians was also made possible by critical support from Gov. Youngkin and key leaders in the General Assembly."
Gov. Glenn Youngkin calls the institute a major victory for the Virginia's residents and the economy.
"The announcement of the cutting-edge Paul and Diane Manning Institute of Biotechnology represents a critical step in Virginia's rise in the biotech industry," Youngkin said. "This major investment will help attract pharmaceutical companies to the Commonwealth and further my administration's commitment to develop a thriving healthcare system. I'm grateful for Paul and Diane Manning's generous commitment, which will ensure more Virginians are able to receive the care and treatment right here in the Commonwealth."
Paul Manning is the chair and chief executive officer of PBM Capital, a healthcare-focused investment firm. He and his wife have supported UVA and UVA Health's research efforts for a long time.
"Our goal is to have the best possible medicine — next-generation medicine — for the residents of Virginia and people around the globe," Paul Manning said. "We're building a world-class facility that will compete with anybody … in terms of research, manufacturing and treatment."
Dr. K. Craig Kent, is chief executive officer of UVA Health and UVA's executive vice president for health affairs. According to Kent, the institute is a "historic milestone" for UVA Health that will fill a critical gap between the research bench and patients' bedsides. The institute will accelerate medical research, speed new treatments to patients and advance UVA Health's mission to transform health and inspire hope for all Virginians and beyond.
"This is a translational research program unlike any that exists in the Commonwealth of Virginia," Kent said. "It is the beginning of an exciting new chapter for UVA Health that will produce concrete benefits for patients here in Virginia and everywhere."
The Paul and Diane Manning Institute will be at Fontaine Research Park, and serve as the center for biotechnology research, development and manufacturing at UVA.
The institute's goal is to produce "translational" research that directly benefits patients, reduces human suffering and provides better ways to prevent, treat and cure disease.