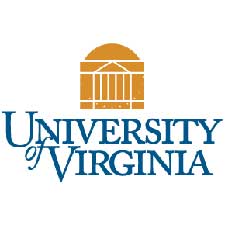 The University of Virginia has announced the creation of a major new award for global leadership to recognize the 70th anniversary of the United Nations and UVA's commitment to international leadership and discourse. It honors an alumnus and former rector who was one of the forces in post-World War II diplomacy.
The Edward R. Stettinius Jr. Prize for Global Leadership is named for the former UVA student who went on to become Secretary of State and became the first U.S. ambassador to the United Nations, before returning to Grounds to become the University's rector.
On Saturday, the 70th anniversary of the U.N.'s founding, University President Teresa A. Sullivan announced the creation of the award in a Family Weekend address to parents, students and friends in Old Cabell Hall.
"In recognition of Edward Stettinius' connection to the University of Virginia and his achievements as a national and global leader, and as demonstration of our commitment to global leadership and international discourse, I'm pleased to announce that we are creating a new University award: the Edward R. Stettinius Jr. Prize for Global Leadership," Sullivan said to the crowd.
Stettinius was enrolled at UVA from 1919 to 1924. He was not an exemplary student, but his experience was hardly a predictor of what was to come in his exceptional professional life.
In the private sector, Stettinius began work as a floor clerk at General Motors and by 1931 rose to become vice president of industrial and public relations. He subsequently left GM for U.S. Steel, where he became chairman of the board in 1938. His corporate leadership also included service on the board of General Electric.
President Franklin D. Roosevelt tapped Stettinius to serve as U.S. Secretary of State from 1944 to 1945. After signing the U.N. charter, he resigned to become the first U.S. ambassador to the U.N.
Prior to all of that, he served as special assistant to Roosevelt during World War II and became under-secretary of state in 1943.
Stettinius returned to UVA, serving as rector of the Board of Visitors from 1946 until his death in 1949.
In a 1946 convocation address in Memorial Gym, Stettinius said UVA and other universities faced the challenge of training the leaders of tomorrow. "It must also rededicate itself to the historic ideal of truth which recognizes no barrier of nation, race or creed," he said. "This is the challenge facing the University of Virginia."
Britain's Ambassador to the United States, Peter Westmacott, visited UVA Friday as a guest of the Center for Politics. Speaking in Hotel C as part of the center's Ambassador Speaker Series, he extolled Stettinius and his influence on the global stage.
"I think Ed Stettinius is one of your great and distinguished alums," he said, adding that as director of the Lend-Lease Program, Stettinius helped to sustain Britain during what he called "the dark days" of World War II.
"I think he is one of those people who not only gives UVA a very good name, but he was a critical member of the post-war architecture of international relations," Westmacott said. "He is one who should be remembered with great pride as we celebrate the 70th anniversary of the founding of the United Nations."
UVA Executive Vice President and Provost Thomas C. Katsouleas will appoint a committee to select award recipients. The first Stettinius Prize will be bestowed at a Global Leadership Forum at UVA this spring.