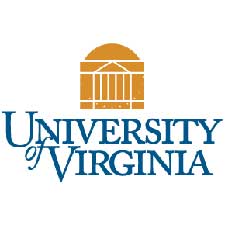 The University of Virginia Board of Visitors on Wednesday approved tuition rates for the 2015-16 academic year, adding a key component to a new financial model that significantly reduces student indebtedness for Virginia families.
Undergraduate tuition and required fees for Virginia residents will increase by 3.6 percent, or $470, from $12,998 to $13,468. The corresponding rate for out-of-state students increases by 3.7 percent. The total price of education for an in-state student – including tuition, fees, room, board, books and travel – would increase by 3.3 percent, or $895, to $27,963, compared to $27,068 in the current academic year. For a non-Virginian, the price of a U.Va. education would increase by 3.5 percent.
First-year Virginia students entering this fall will also see a $1,000 step increase added to base tuition. Currently enrolled in-state students will not pay the step increase, which also does not apply to out-of-state students.
The 2015-16 step increase, combined with another step increase in 2016-17, will generate funds the University will deploy to dramatically reduce debt for students from low- and middle-income Virginia families. For 70 percent of Virginia households, the "Affordable Excellence" model approved Tuesdayreduces the net cost of a U.Va. education.
Under Affordable Excellence, total maximum debt for low-income Virginians will be slashed from $14,000 over four years to a maximum of $4,000. For all other in-state students qualifying for need-based loans, maximum debt drops from $28,000 over four years to $18,000. Starting in the fall, the lowered indebtedness will be extended to all current in-state students with demonstrated need.
U.Va. also will offer the option of a four-year, fixed-price base tuition at a reasonable premium. The option will not include fees and school-specific tuition differentials.
Find the approved Affordable Excellence resolution here.
U.Va. will continue its commitment to meet 100 percent of demonstrated financial need of all undergraduates, and to make offers of admission with no consideration of a student's financial situation. The University is one of only two public institutions in the country to operate admission on such a "need-blind" basis while also meeting all financial need of both in-state and out-of-state students. About 34 percent of undergraduates are projected to demonstrate financial need during the next academic year.
The University consistently earns national recognition for the quality and value of its education. The Princeton Review this year listed U.Va. as the nation's top public school for affordability, academics and career prospects. U.S. News & World Report rates U.Va. as the No. 2 public university in the nation, while Kiplinger's Personal Finance magazine has rated the University as the nation's No. 2 best value among public universities for three straight years.
While considering tuition for 2015-16, the Board of Visitors used a variety of sources to address rising operational costs, including increasing the endowment distribution, identifying new institutional savings and, as a last resort, tuition revenue. Compared with the current academic year, the University faces an incremental increase of about $34 million in operating requirements and other expenditures. It also absorbed an $8.2 million mid-year reduction in state budget appropriations, which was put in place after tuition and rates were set for this year.
The legislature this year did increase funding for higher-education enrollment increases, but the state budget also brings higher costs to state agencies for faculty and staff pay increases, and higher mandatory contributions to the Virginia Retirement System, totaling an estimated $9.8 million.
The University also is investing $1.3 million in a multiyear plan to enhance electronic and print library resources, as well as $2.7 million in enhanced safety and student support initiatives. The latter initiatives include additional counselors at the Maxine Platzer Lynn Women's Center, sexual assault and safety education programs, upgrades to the University's camera system, additional police officers, establishment of the Corner police substation and the operation of the "Ambassadors" program.
The University proposal creates a contingency in the event the federal Department of Education concludes the Perkins Loan program. Such a move would require an investment of $3.5 million in University funds to ensure U.Va. continues to meet 100 percent of demonstrated financial need of all students.
For Virginia residents attending the University of Virginia's College at Wise, tuition and mandatory fees will increase by 4 percent, or $352.